As I felt cold while lying in my sleeping bag, I started wondering if I could pour some boiling water into my Nalgene water bottle to keep me warm?
But it made me wonder. Hot water in a plastic bottle — how safe could that be?
I'm pretty sure you've wondered about this, too!
So here are the answers I found!
Can You Put Boiling Water in a Nalgene?
Old Nalgene water bottles contain Bisphenol A (BPA), which makes it harmful to put boiling water in them. BPA causes health issues like cancer since additional chemicals are mixed with the water. But, the new Nalgene water bottles do not contain BPA, making it safe to pour boiling water in them.
Can you put boiling water in a Nalgene? Keep reading to learn more!
What Nalgene Bottles are
Nalgene is a plastic product brand originally intended for laboratory purposes. These included items such as bottles, Petri dishes, test tubes, etc.
They are popular for their high-quality plastic, impact-resistant, and lighter than glass products.
Their plastic products are more suitable than glass products as they can work with several temperature ranges.
They have outdoor products, which include a range of water bottles ranging from 0.5 to 1.5 liters. And these water bottles can come in quite handy when you are outside.
The water bottles have wide mouth openings — making them ideal for collecting water as well as transferring it.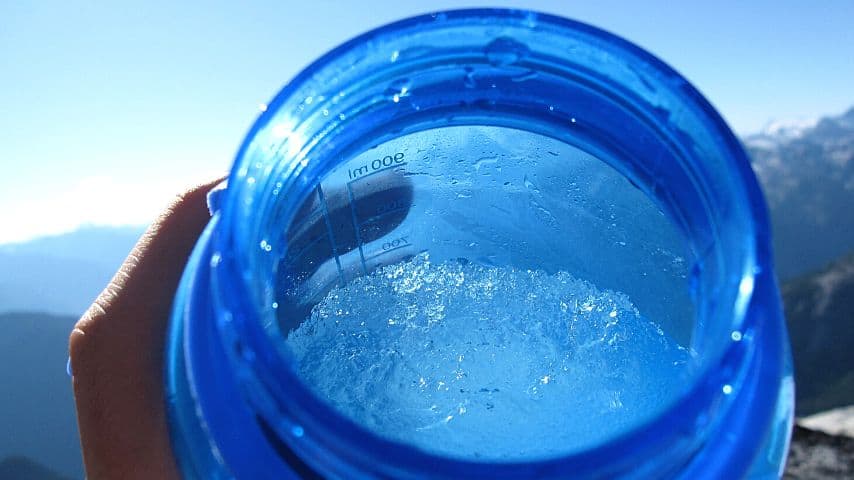 But the question remains… Can you put boiling water (or any other hot liquid) in a Nalgene?
I mean sure, you CAN, but is it wise?
BPA and Other Chemicals in Bottles
BPA (Bisphenol A) is a chemical used with plastic products and metals that come in contact with food.
During the mid-2000s, people were concerned about BPA in different sorts of plastic, which included Nalgenes.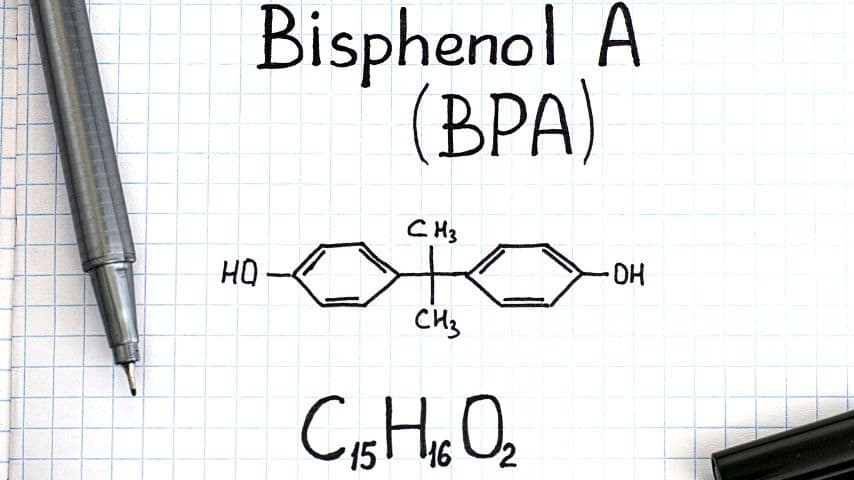 In fact, stores even removed the bottles and kept BPA-free bottles instead.
Researchers found that hot water and UV rays accelerated the process of degradation. This means extra chemicals got into your water.
BPA has the ability to leach into whatever you're consuming.
Most plastic bottles contain Bisphenol A, Bisphenol B, Bisphenol F, and Phthalates. These chemicals can cause numerous health problems, including cancer and hormone imbalances.
And these are just two problems I have written about. There are plenty more than I could mention.
Hence, it was a pretty serious problem. And it still is if you put boiling water in a water bottle containing especially BPA.
Boiling Water in Nalgene — Safe or Not?
Before these concerns were raised, Nalgene bottles did contain BPA. So, if we are talking about the old Nalgene water bottles, then it is not safe to put boiling water in them.
However, once this concern was brought to light, Nalgene was quick to react.
After the 2008 BPA recall, they started selling products that do not contain BPA.
Now their bottles do not contain any dangerous chemicals.
At least not that we know of.
Even if you put boiling water in the old bottles, it won't kill you. But it will definitely harm your health.
So it is not worth the risk!
And if you have the new bottles without BPA, why not go for them?
Will Placing Boiling Water Ruin Your Nalgene?
Despite the safety issue, it still makes you wonder whether it will ruin the water bottle.
After all, plastic material is what the bottle's made of. And not all plastics can handle boiling water.
You don't have to worry about it ruining your Nalgene bottles. They use sturdy heat-resistant plastic.
So while they can resist heat, they won't keep your water hot for too long. Plastics are not very good at retaining heat.
So go ahead and pour some boiling water into it if you want.
Or coffee, tea, whatever you want!
How to Know Your Nalgene Doesn't Have BPA
Although Nalgene has stopped selling water bottles with BPA, it will do no harm if you make sure.
In fact, it will only do good. It's better to be safe than to be sorry later, right?
Fortunately, there is a way to check whether the Nalgene water bottle you are about to buy is BPA-free or not.
To do so, check the recycling number inside a triangle on the bottom. This number tells you the plastic-type used for making the bottle.
If the number written is 7, the bottle does contain BPA.
Although the majority of No. 7 products contain BPA, some may not. You can confirm it from the manufacturer.
On the other hand, if the number written is "1", "2", or "5", the bottle does not contain BPA.
You can also check by analyzing the softness of the plastic. Bottles with BPA are typically made of hard plastic.
Frequently Asked Questions about Putting Boiling Water in a Nalgene
Which products commonly contain Bisphenol A?
Plastic containers, canned foods, toiletries, thermal printer receipts, eyeglass lenses, and sports equipment are common products that may contain BPA.
How does BPA cause hormone imbalance?
BPA can mimic the structure and interact with hormone receptors. As your body is sensitive to changes in hormone levels, this can negatively impact your health and cause hormone imbalance.
How much BPA exposure is safe?
So far, we know that a daily dose of fewer than 2.25 milligrams per pound (5 milligrams per kilogram) of body weight is deemed safe. However, additional research is still needed.