When it comes to style and comfort, most people turn to Vans and make it their number one go-to footwear. They are classic and they go very well with any type of outfit.
But are Vans good for hiking and other outdoor activities?
Today, I will show you if your Vans are good for hiking or not and what other occasions are Vans good for.
Are Vans Good For Hiking?
If you're planning to go out with style, your Vans are the perfect footwear choice. If you're planning to go on a hike, I suggest not using your Vans. Vans shoes are not made for most types of terrains. They don't have the right characteristics hiking shoes should have like ankle support, durability, and cushioning. Vans shoes can also be slippery.
How Are Vans Shoes Different From Hiking Shoes?
Hiking means going out for long-distance walks around the woods or going up mountain terrains. That's why if you're planning to go on a hike, you will need the right pair of shoes — specifically hiking shoes.
Now, hiking shoes are quite different from your average everyday footwear. They need to have the right characteristics to prevent you from feeling any type of discomfort, injuries, or blisters.
So, do your Vans shoes provide these characteristics? They may or may not. Let's see how your Vans are different from hiking shoes and whether are Vans good for hiking or not.
Are Vans Good For Hiking? 5 Factors to Consider
1. Comfort
You can call a pair of shoes comfortable if they fit just right and they are breathable. Breathability is very important for shoes so they won't store moisture which often causes blisters and discomfort.
Because of its canvas and hemp material, your Vans does a pretty good job of providing comfort and breathability.
2. Traction
When you're hiking, you should expect to walk up on different kinds of surfaces. Be it through rocky mountains, mud, trails, and even streams. This means you need to have a pair of shoes that are good for preventing slipping incidents.
Vans shoes have rubber soles with a waffle-like pattern. They have very good traction — which is great for skateboarding and other daily activities. However, they do not possess a strong grip good enough for hiking.
3. Arch Support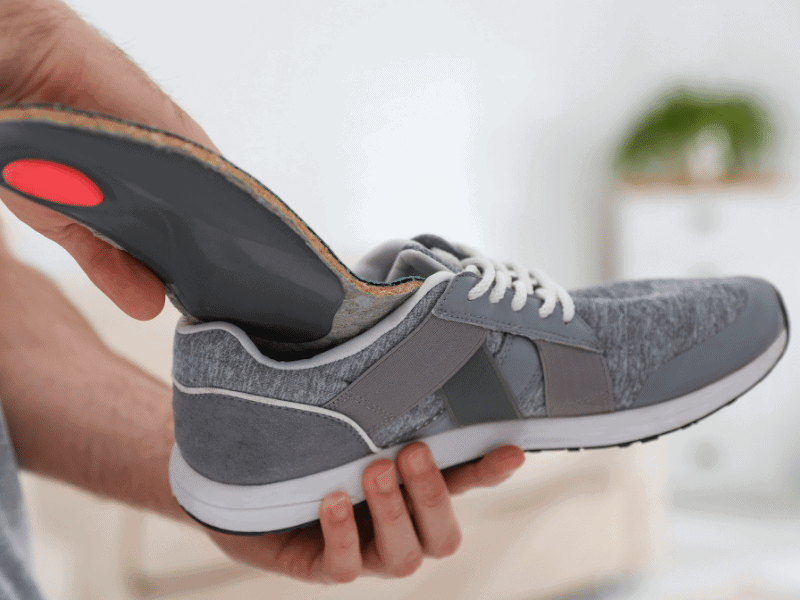 Let's get this straight, Vans shoes are known to have flat surfaces. And they can be pretty great for skateboarding or walking on straight surfaces as well.
I have said this earlier but when you're hiking, you will have to walk on different types of terrains which include, sharp and rocky roads or stones of different shapes. This is why hiking shoes need to have good arch support.
Arch support is important so you can help your feet flex in proper areas. This also helps avoid injuries.
4. Cushioning
All shoes provide a shock-absorption characteristic that is often called "cushioning". Cushioning is very important since it protects your feet from hard landings and uneven surfaces. That's why athletes use shoes with good cushioning to help reduce the risk of injuries during landing just like hiking.
Your Vans shoes have good cushioning characteristics that are good enough to make you feel comfortable all day. However, they are not enough to provide great cushioning when going for a hike — especially on uneven terrains and surfaces.
5. Stiffness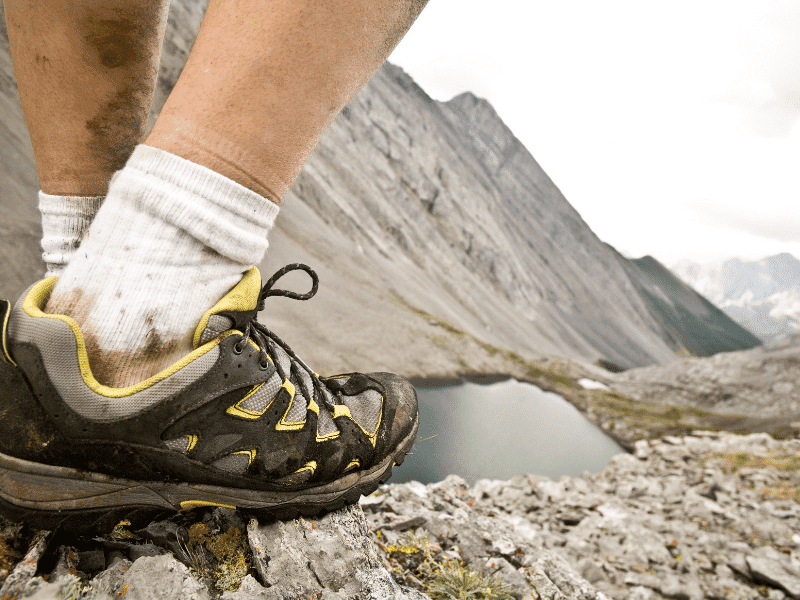 Hiking shoes need to have the right stiffness for them to protect your feet and ankles from injuries and against rough surfaces.
And since Vans shoes are flexible, soft, and lightweight, they do not provide the stiffness that can help protect your ankles and feet when hiking. To put it simply, Vans are not made for hiking and are best worn for other light activities.
Are Vans Waterproof?
Aside from walking on uneven surfaces when hiking, you also have to prepare for different weather conditions which means you need to wear shoes that are waterproof and can withstand any type of weather.
Most hiking shoes are waterproof. They are made of materials that can withstand wet conditions like rainy weather or walking on rivers and streams. And even while submerged in water, hiking shoes can still provide comfort and support to their wearer.
Unfortunately, Vans shoes are not waterproof. Not to mention that they also can't be submerged in water for a long time which is not great when you're walking on streams during your hike.
What Occasions Should You Wear Vans?
Are Vans good for hiking? Vans are made to be worn on most occasions, but not hiking.
You can wear your Vans every day and they will still feel comfortable all day. You can wear them to school, or when you're at work, or even when you want to go on a walk in the park.
To put it simply, Vans are great for everyday use and for occasions that do not include extensive walking or running. Many people love to use Vans not just because they're super stylish but because they are also very affordable as well.
But when you're planning to go for a hike, it's best to choose hiking shoes instead.
Frequently Asked Questions About Vans For Hiking
Are Vans Good for Walking on Snow?
Vans are not good for hiking. They do not possess the right features just like hiking shoes. However, the upper sides of your Vans are coated with Scotchgard and the linings are made of heat-retention layers which are designed for snow and ice traction.
Which Vans Are Good for Walking?
The best type of Vans to use for walking is Vans ComfyCush Sk8-HI. If you're planning to walk for hours, it's best to choose Vans which can provide comfort. They have padded collars and footbeds that deliver extra shock absorption for walking all day.
Are Vans Good Travel Shoes?
Because of their comfortable fit and breathability, Vans shoes are great footwear to use when traveling. They also go with any type of outfit and they have padded collars that are great for walking.
Conclusion Regarding Are Vans Good For Hiking
When it comes to hiking, your Vans shoes may not be the best choice. They don't provide the right characteristics made to withstand hiking situations like uneven surfaces and wet conditions. If you're planning to go for a hike, it's best to use a pair of hiking shoes instead.