Having to Pee at Night When Camping?
Camping is surely one of the greatest joys mother nature has to offer.
There is nothing quite like starry skies, making natural, organic food, and lighting up a bright campfire. However, camping also has its cons along with the pros.
According to several campers and hikers, one of the most troublesome tasks is peeing when on campsites or in the wilderness.
You may or may not have access to water; you may even find something in the dark that you would stay several meters away from in the light, such as a hyena or bear.
So, what are the best ways of peeing at night while camping? Let's find out!
Having to Pee at Night When Camping
The most common solution if you need to pee while camping is the classic squat that you can make at a considerable distance from your tent. Or, you can take along a female urination device (FUD) or urinating cup. You can also reduce your caffeine, water, and other liquid intake while camping.
10 Nifty Solutions for When You Have to Pee at Night While Camping
Here are ten ways to deal with nighttime urination during the camping days:
1. Classic Squats
Squats are not reserved for the gym only. You can make a classic squat, similar to sitting on the ground (only not touching it) when you need to pee.
Find a site that is a fair distance away from your camp so that there is no smell or possible flow of urine to your tent.
Here you can pee whenever the need arises. Carry a cup of preferably clean water with you to wash hands and use it as required.
Look for a site that is not too deep in the woods as such areas may have snakes or other dangerous insects.
Look for a relatively deserted spot several feet away from your camp with no one around or very little audience.
To ensure safety, carry a small torch like a tactical flashlight with you to see where you are going and what is happening in the surroundings.
2. Tree Trunk Squats
If you are not too good at maintaining balance and need some support while peeing, the tree trunk squat is the way to go.
Hold a tree trunk while peeing close to the trunk.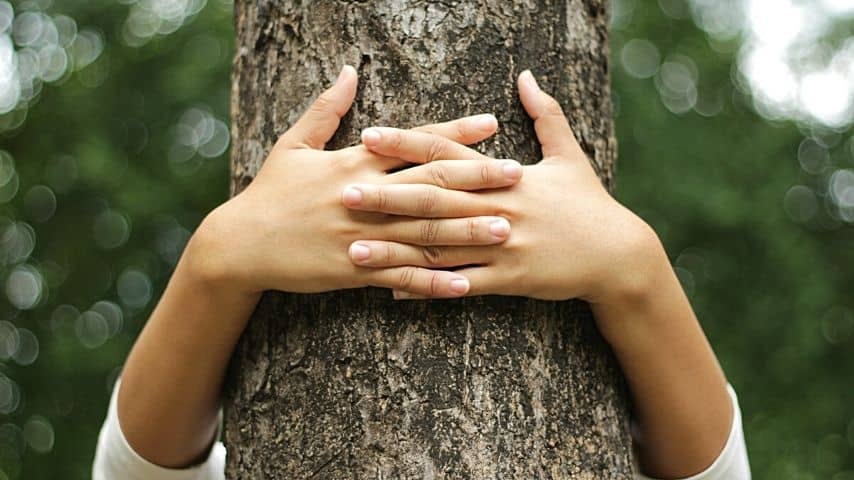 Lower down, drop your pants to the ankles, and release the urine stream. Ask a partner to hold you from the armpits or with your hands if you need additional support.
3. Traveler Sarong Style
This style is considered to have originated in Africa. It is a reliable and quick way to pee when traveling and if people are around.
This requires you to face away from the crowd or camping site and make a squat. Cover your behind with a piece of cloth, ensuring any part of it doesn't touch the ground.
Wrap the fabric around as you would normally wear a towel around your hips after a shower or swim.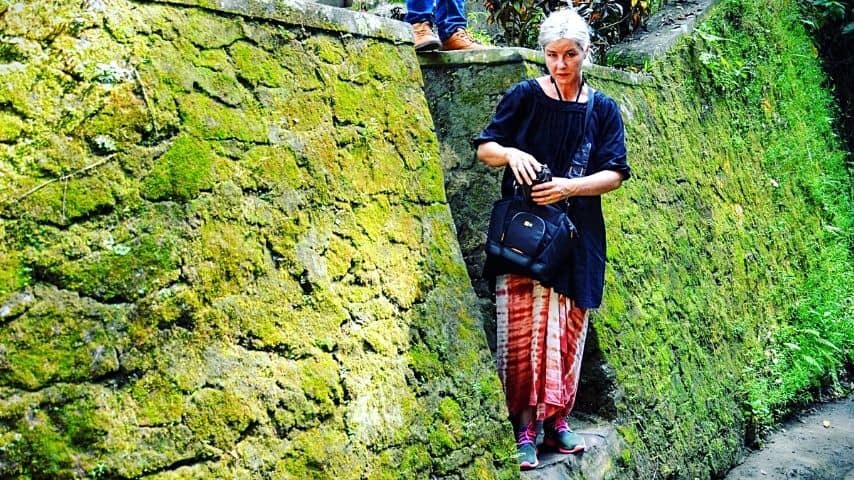 As you squat, drop your hands around the ankles while the fabric covers all the critical bits.
Keep hold of it around fairly tightly and release the urine stream. Remember to do this only when absolutely necessary and if culturally acceptable.
4. Lady Fly Style
Another practical way to pee is to use pants and shorts equipped with a zip fly that's full-length front-to-back. Such clothing can be found at Zip Hers and similar stores.
If a zip can cover the essentials at the front, it can also hide them entirely. Unzip these shorts or pants whenever you need to pee.
This innovative idea benefits men and women alike and can also be used for children.
Such shorts are most convenient, comfortable, appropriate, and well-designed. Runners and climbers find them very useful particularly.
Find a hidden spot to tinkle, wash, and zip the pants back once the deed is done.
5. Pee Funnel or Urination Device
Men and women can use this modern device. It is a flexible funnel that allows the user to pee through a funnel, similar to how males urinate.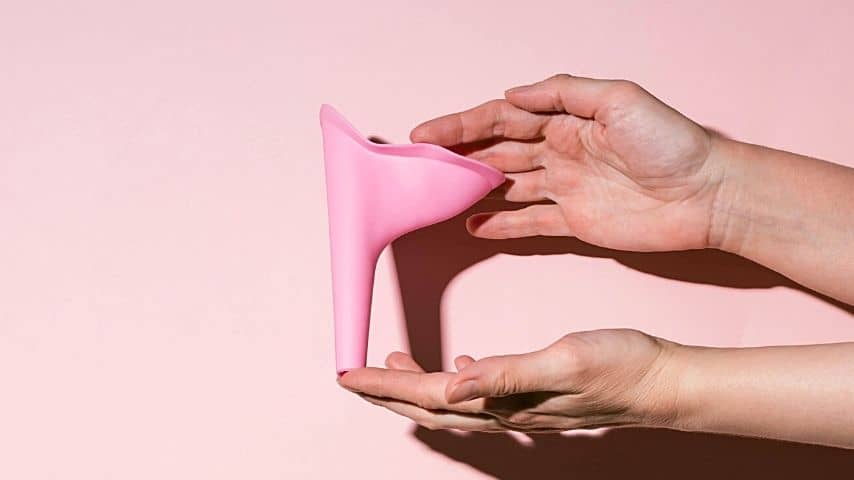 It comes in very handy on alpine and rock-climbing trips.
The funnel prevents the wrong urinating direction and does not expose the critical part to any possible viewers. You can then pee into a bottle or directly on the ground with it.
6. Climber Style
This is what the name suggests; peeing at the top.
Climber Style involves the camper climbing to a high site and peeing from them, ensuring there is no audience down below.
This works well for hilly and mountainous areas, but only if they are deserted.
However, it is a risky method as it is mostly tough to spot any humans or animals in the dark. Therefore, resort to Climber Style only if there is no other option.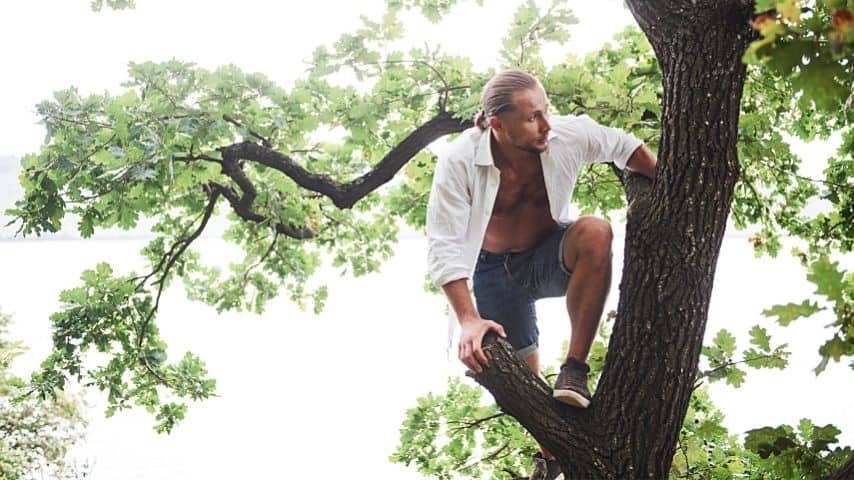 7. Toilet Paper
Toilet paper will always assist you, no matter the location. They can help you clean messes at home and outdoors.
However, you will need a lot of toilet paper (and create a toilet paper holder) if you plan to pee in it. Carry plenty of toilet paper with you when camping and pee into it when needed.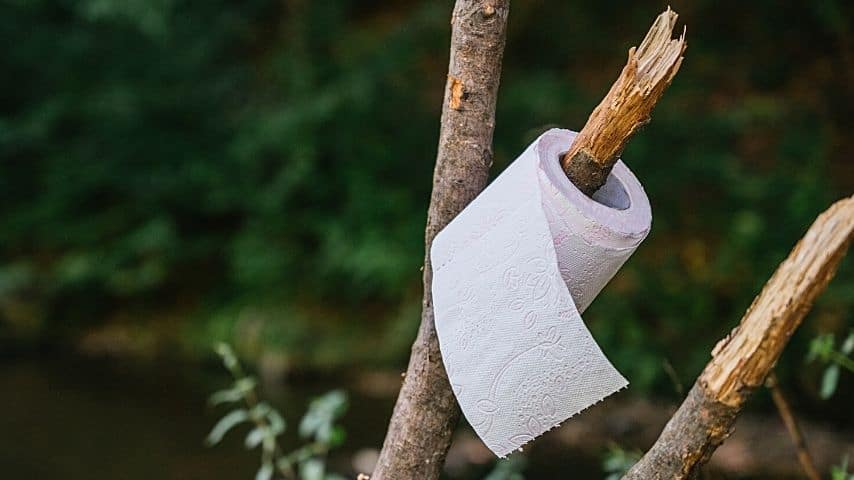 This will save you the trouble of looking for a pee spot and keep you clean and dry once you are done. Furthermore, reduce beverage consumption when camping.
8. Natural Materials
Nature has an alternate for everything, including sites of urination.
Porous and dry wood, fuzzy leaves, and rocks can absorb urine and hold the smell within for a considerable time.
Look for such a site around your camp and reserve it for peeing. You can even use these materials for cleaning up after.
However, you must avoid poison oak and cacti for such purposes due to the potential hazard.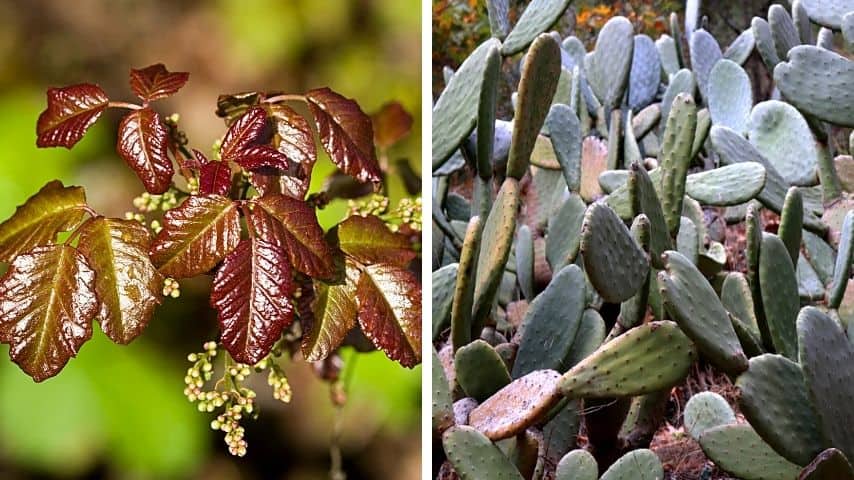 9. Diaper Method
Diapers aren't just for babies; they are also pretty useful for adults. Several adult diapers are available commercially that absorb fluids like urine pretty well.
You can carry some adult diapers with you and use them as required.
Change the diaper when full or after every 3 – 4 hours. This method will relieve you of the difficult task of looking for a pee site.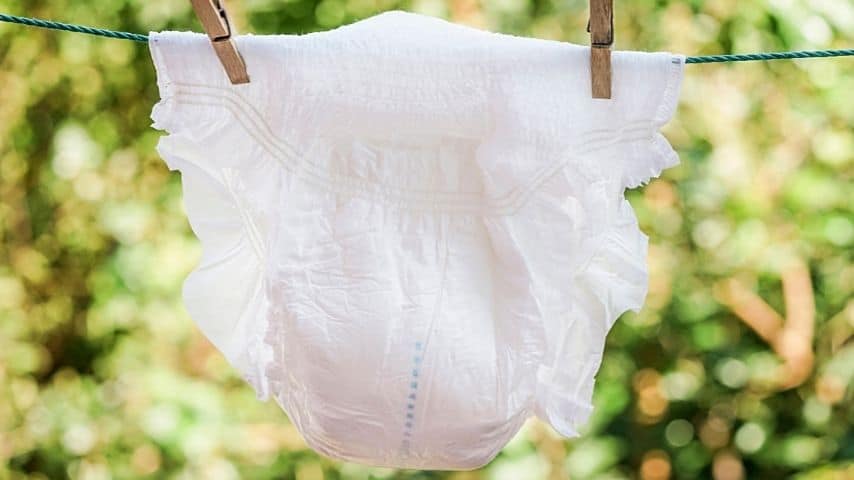 10. Water Bottle Method
The water bottle method is ideal for males due to their favorable anatomy. In contrast, females may have more trouble directing their pee into the bottle.
Urinate in the bottle and get rid of it the soonest as possible at appropriate sites.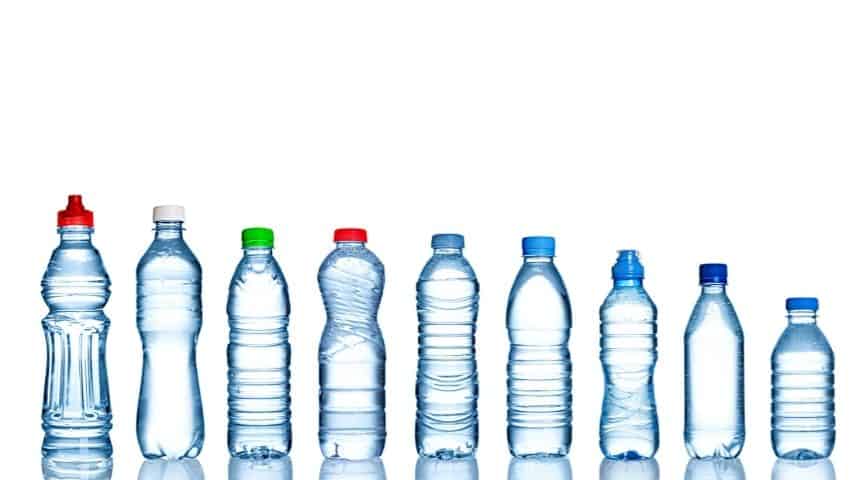 The water bottle style will require you to carry several bottles with you, so it is not a good option for long camping or hiking trips.
Frequently Asked Questions about What to Do When You Have to Pee at Night While Camping
How can I avoid peeing at night when camping?
There are numerous ways to lessen the probability of nighttime urination when camping. They include reduced beverage consumption, maintaining a healthy weight appropriate to age, and managing the timing of diuretic medications (if using any).
How do you pee in the woods if you are a girl?
For girls, the classic squat and tree trunk squat methods are ideal. Females can also ask a friend to accompany them for additional support or keep an eye on their surroundings.
Where do you pee in the wild?
Find a pee spot at least 50 meters away from the camping site and carry a bottle of water with you. Pee here and clean up once done.