Some worms can live for up to three weeks in your fridge. They will live even longer if you continue feeding them.
However, they do need food, and if you leave them in the fridge for longer than three weeks, you will need to feed them if you want them to live.
Other worms, however, may die under refrigeration.
As long as the temperature is not freezing, worms don't mind the cold unless they are African nightcrawlers who will die below 50 degrees Fahrenheit.
Anglers use different kinds of worms to catch fish, including several types of nightcrawlers, red wigglers, and mealworms.
They are all as alike as they are different. You can keep some in the fridge, while others will die there.
If you want more learnings about worms and how long they'll last in the fridge, keep reading!
How Long Do Worms Last in the Fridge?
You can keep Canadian nightcrawlers in the fridge for up to four weeks and mealworms for about two weeks. The most typical fishing worm is the nightcrawler, which is either the European or Canadian variety of worms. You can refrigerate Canadian nightcrawlers, but not the European variety.
Can Every Type of Fishing Worm be Stored in the Fridge — Let's See
Whether raising worms or holding them over for your next fishing trip, you need to take a few steps to keep them alive.
Only Canadian nightcrawlers and mealworms can be kept in the fridge and will keep up to four weeks.
However, if you put them in the fridge, red wigglers, European, and African nightcrawlers will die.
To keep your worms alive while in the refrigerator, they will need new bedding and food to keep them alive.
Even though they become relatively inactive when they're cold, they still need to eat.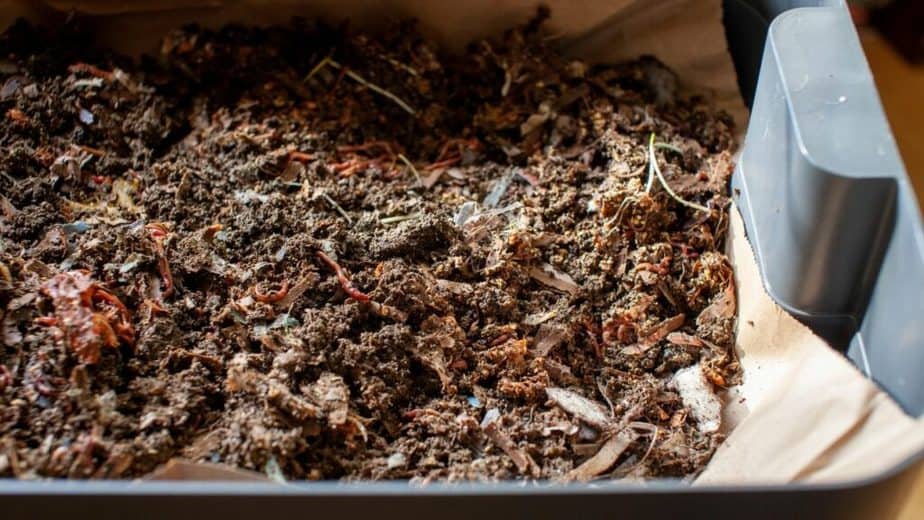 Bedding and Food for Your Worms Make them Last Longer
You can buy a commercial product to use for worm bedding, or you can make your own.
You can make worm bedding from strips of newspaper, pieces of cardboard, coco coir, aged compost or horse manure, hay, or straw.
Since your worms are likely to be in a carton, ensure the bedding is cut into strips and pieces.
For food, your worms will need a few small scraps of vegetable or fruit matter, along with the bedding.
Before adding bedding and food, carefully remove the worms from the container and dump the worm castings into a container, or your garden, as they make excellent fertilizer.
Then place your worm's bedding and food into the container before putting them back in the fridge.
Mealworms require the same attention as nightcrawlers and will only keep about two weeks without attention. However, if you change their bedding and give them food, they will also keep it longer in the fridge.
Many anglers make worm beds at home and never need to go further than their backyard to find fish food.
They are easy to keep in outside beds or in a box in a cooler and will ensure you always have worms when you're ready to fish.
Types of Worms Commonly Used for Fishing
As noted, the most common fishing worm is the nightcrawler. However, a couple of other worms vie for the attention of anglers, as much as nightcrawlers do.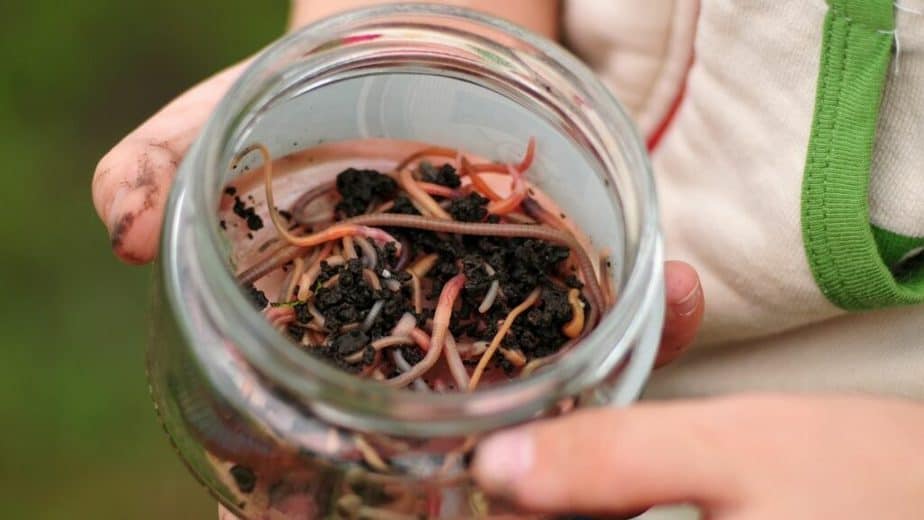 In addition, many anglers use red wigglers and mealworms to catch freshwater fish.
Use red wigglers and mealworms to catch trout and perch as they have small mouths and require a small worm on a small hook to catch them with.
Mealworms are the smallest worms here, and red wigglers are next.
You can use nightcrawlers to catch trout, bass, catfish, walleyes, and crappie. However, most grown nightcrawlers can be up to nine inches in length.
So, catching a panfish with a nightcrawler may be difficult unless you have a few small worms. That is why most anglers use more than one type of worm because every fish seems to have a favorite.
Keeping your worms fresh between fishing outings is possible if you know what to do.
Nightcrawlers and mealworms can be put in the fridge after an outing; however, you need to check them once a week to ensure they still have bedding and food.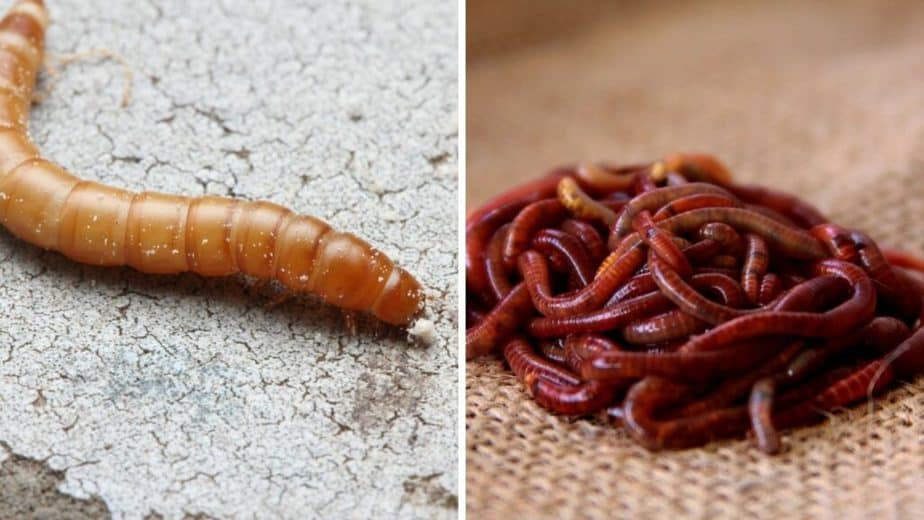 Frequently Asked Questions about How Long Worms Last in the Fridge
Can all kinds of fishing worms go in the fridge?
Only Canadian nightcrawlers and mealworms can be kept in the fridge.
How can I prevent the death of my red wigglers?
You can keep red wigglers and nightcrawlers alive at room temperature for three to four weeks by putting them in a quart container of moist compost.
Worms will Live Longer if You Keep them in the Fridge
Anglers have many ways to entice a fish onto a hook. Worms are common fishing bait that you can use to catch perch, catfish, bass, trout, and other varieties of fish.
Although nightcrawlers and mealworms are not very expensive, having them readily available means you can go fishing right now.
A trip to the store to buy worms takes time, and you know you would rather be fishing.
Red wigglers are prized worms and can reach up to a dollar a piece in cost. You certainly don't want to waste them, so keeping them in damp compost can hold them over for a week or so.
Whatever type of worms you use to catch your fish, you can use them today, tomorrow, and a week or two from now if you are careful with them.