While out riding my pony one afternoon, I came across a grassland owl.
While this is an endangered species where I live, the bird was also severely injured. I could see a broken wing and serious lacerations from being hurled into a barbed-wire fence.
The poor bird had lost a lot of blood.
In my heart, I knew the bird would not survive, and each minute that it hung on the fence or that I dallied while looking for help would result in more pain for the injured bird.
Luckily, I had been taught several ways to humanely kill an injured bird by my grandfather who was a lifelong rancher.
While nobody necessarily wants to kill a bird, an injured bird may prefer a quick death or humane euthanasia to suffering and eventually dying in pain.
How Can You Humanely Kill an Injured Bird?
Severing or breaking the bird's neck is one way of killing an injured bird humanely. Methods such as manually breaking the bird's neck or swinging the bird into a fixed object to cause massive concussion and brain death may seem barbaric, though they bring a swift and bloodless end to its pain.
3 Methods to Humanely Kill an Injured Bird and How to Do It
There are several methods to kill a bird as quickly as possible.
The method you choose will depend on your own comfort level, what tools you have at hand, the size of the bird, and what the nature of their injuries are.
1. Swing to Concussion Method
If the bird is large enough to swing at a fixed object with some momentum, you can opt for the concussion method.
This method is swift and doesn't require special strength or anatomical know-how.
It is quite brutal, but it is less painful than botching a "neck-breaking" episode.
To produce the concussive force necessary to instantly kill the bird, you will need to follow these steps:
Hold the bird by their feet.
Swing them with force at a fixed and solid object such as a brick wall or a large rock.
Aim to have the back of the bird's neck or head strike the fixed object.
The impact should instantly damage or "squish" the bird's brain, killing it.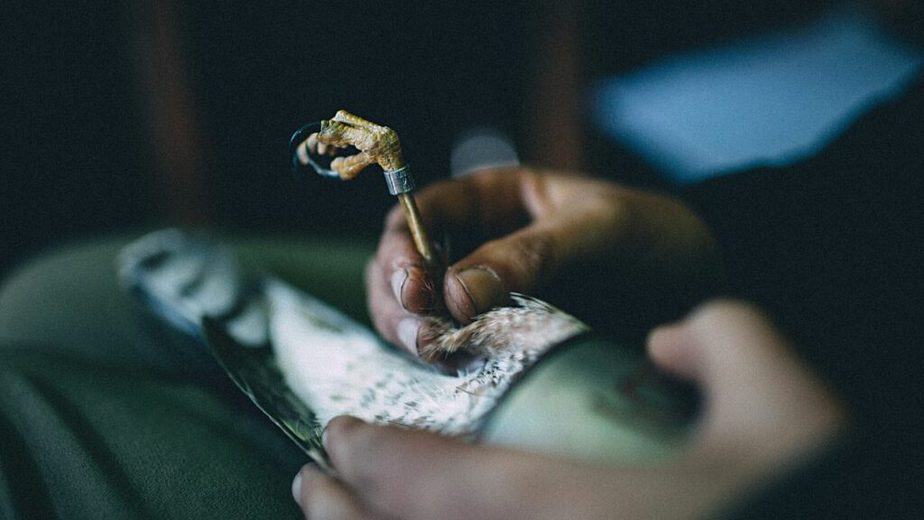 Before using this method, be sure you swing with your full force.
You may need to remove any thick winter coats or jackets that may hamper your swing ability. You will want the bird to hit the fixed object as hard as possible.
2. Cervical Dislocation (aka Breaking the Bird's Neck)
My dad had mastered the technique of breaking a sick chicken's neck, almost instantly killing the bird and putting it out of its misery.
I was never a fan of it as a child, but I learned that this is a very effective method of euthanasia if used correctly.
Note that this method is best used for small to medium size birds.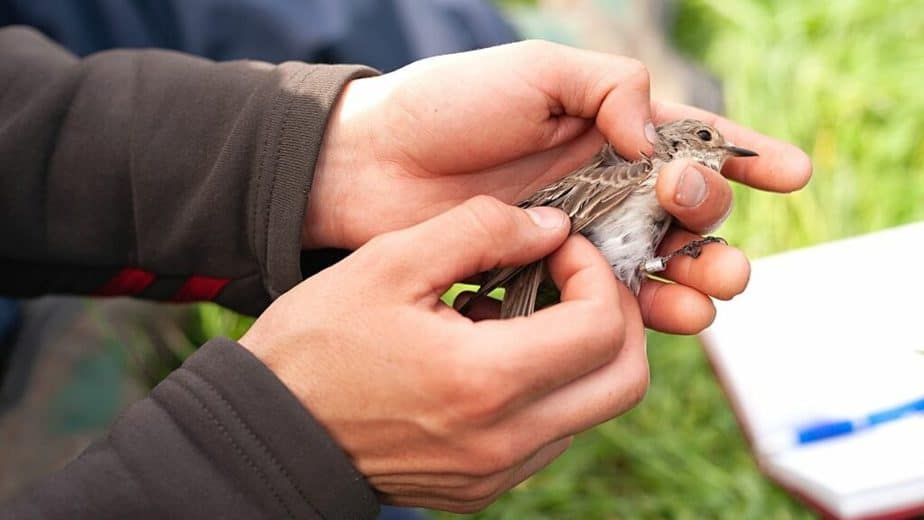 It shouldn't be attempted on large birds where you may lack the force or strength to break the bird's neck on the first try.
These are the steps to safely and quickly break a bird's neck:
Hold the bird by the legs, placing their body close to yours with their back facing up toward you.
Hold the bird's head between two fingers of your dominant hand; the bird's head should fit between your fingers so their head is in the palm of your hand.
Tilt the bird's head back, pointing its beak toward its back.
Brace their legs, then push their head away from your body until you feel the head disconnecting from the spine.
Perform a check to ensure the head has indeed come off or that the neck is broken.
To do this, tilt the head to the side of the neck. You should feel as if your thumb and forefinger can press together in the gap, with only skin in between.
Death is not instantaneous. The bird will be unconscious in a matter of seconds, and loss of blood and oxygen to the brain will kill the bird in 40 seconds at the most (depending on the size of the bird).
3. Decapitation of the Bird
If you find a bird that's too big to break its neck or it is too heavy to swing, you may need to get dirty and opt for the complete decapitation of the bird's head.
There are two methods of doing this, and you will need tools such as a sharp blade, a garden spade, a box cutter, or a hammer for either method.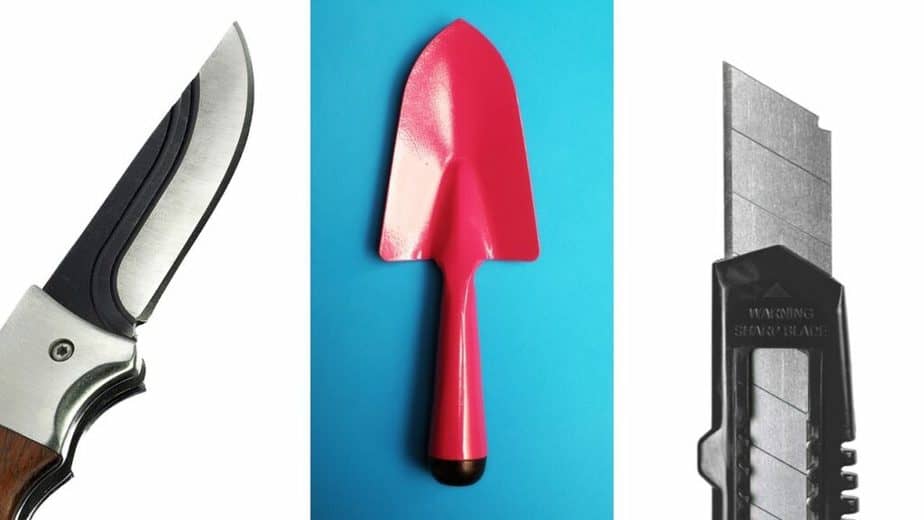 These are the steps to follow:
Place the injured bird on its back with its feet facing up.
Step onto the feathers of their wings, being careful not to crush the wings and cause more pain.
Place the garden spade just below the bird's beak where their jawline would be and apply firm pressure to stop the bird from squirming.
When the bird is still, raise a foot, and then stomp the spade firmly and with maximum force to separate the bird's head.
Note, when separating the bird's head by decapitation, the body will still squirm for a few seconds while electrical signals pass along the muscles.
As the circulation of oxygen stops to the extremities, the squirming will stop.
The bird is (technically) dead as soon as the head is fully removed because it can't process any further brain signals or feel pain.
Variations of this method are removing the head with a sharp blade like a heavy-duty knife or box cutters. Be sure to hold the bird firmly and be aware that there will be quite a bit of blood.
As a last case option, you can bash the bird's head with a heavy object such as a hammer or a large stone. This is not for the faint-hearted, so be sure to bash with force and bash a good number of times before checking if the bird is indeed dead. The first blow should kill the bird, but make sure.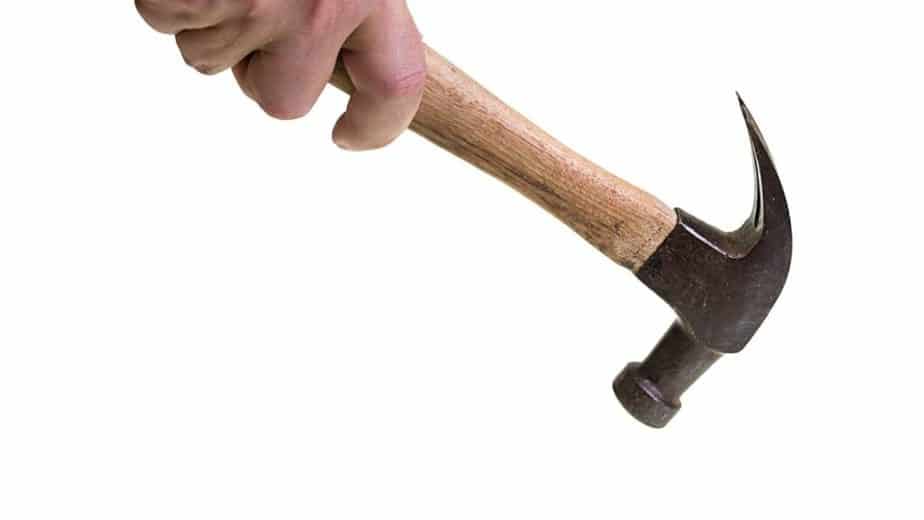 Frequently Asked Questions about How to Humanely Kill an Injured Bird
Can you kill an injured bird or will you get into trouble?
Depending on where you live, you may face legal action if you kill an injured bird, especially if the bird is an endangered species. Check with your local RSPCA, parks rangers, and vet for confirmation whether you can euthanize the bird on your own or if they can send someone to help you.
What's the most humane way of killing an injured bird?
Decapitation or cervical dislocation are the two best methods to kill a bird. Both methods rely on separating the vertebrae connecting the head to the spine, severing the brain's signals from the body.
Conclusion About How Can You Humanely Kill an Injured Bird
I don't take killing any animal lightly. It's a hefty moral decision, and while it may seem easy enough, it can quickly go wrong.
We've all heard that a beheaded chicken can run around, and this is not something you would want to see.
Make sure you know the bird is injured beyond recovery, then contact your local bird shelter groups, and when you are prepared, choose the method of death that best suits you.
Never let a bird suffer because you are squeamish.