Hydrogen peroxide has been widely used for ages. Chemically, hydrogen has a formula of H2O2.
In addition to cleaning and bleaching, Hydrogen peroxide is found to be very effective in first aid as well.
It is significantly used as an oxidized bleaching agent and antiseptic.
Many diluted hydrogen peroxide solutions are used for domestic purposes.
Some concentrated hydrogen peroxide solutions are widely used in industrial operations as well.
Despite being a beneficial antiseptic agent, hydrogen peroxide has some adverse effects too.
Therefore, I opt for some safer alternatives to avoid hydrogen peroxide's side effects.
In addition to side effects, Hydrogen peroxide may sometimes be an expensive option to carry for outdoor purposes.
10 Best Alternatives to Hydrogen Peroxide
Sodium Hypochlorite
Sodium Percarbonate
Citric Acid
Iodine
Lemon Juice
Rubbing Alcohol
Oils and Glycerin
Vinegar
Toothpaste
Chlorine
Along with merits, there come the demerits of everything.
Contrary to the low concentration of hydrogen peroxide solution, the highly concentrated solution may have detrimental effects.
These alternatives possess similar chemical properties to hydrogen peroxide.
But these are less reactive and have less harmful effects.
Before we get into the alternatives we have for hydrogen peroxide, let's look at some of the Hydrogen Peroxide's uses.
Hydrogen Peroxide Uses
Hydrogen peroxide has several applications around us. Its uses are very common in the following areas.
1. For Domestic Purposes
Commonly, Hydrogen peroxide serves as a cleaning agent for domestic purposes.
The acidic nature of hydrogen peroxide helps clean the pale, rusted surfaces.
2. For Outdoor Purposes
Hydrogen peroxide has a vast number of uses in outdoor activities.
It's used as an antifungal and antibacterial agent. Hydrogen peroxide is also a powerful antiseptic.
3. For Garden Areas
Hydrogen peroxide is used in gardens to control pests and kill fungus.
It is also used to prevent infection on damaged trees.
4. For Cleaning Rusted Camping Items
Hydrogen peroxide's citric and acidic nature helps clean the rusted objects and camping items.
The tools used by campers may get rusted over time. Hydrogen peroxide is a helpful agent for cleaning such tools and equipment.
5. For First Aid Purposes At Camping And Hiking Activities
Campers carry a first aid kit whenever they are on trips.
It is a potent antiseptic agent that is used to prevent infections in cuts and burns.
After a sneak peek at some of hydrogen peroxide's uses, it's now time we go through the ten best alternatives to hydrogen peroxide.
10 Best Alternatives to Hydrogen Peroxide
1. Sodium Hypochlorite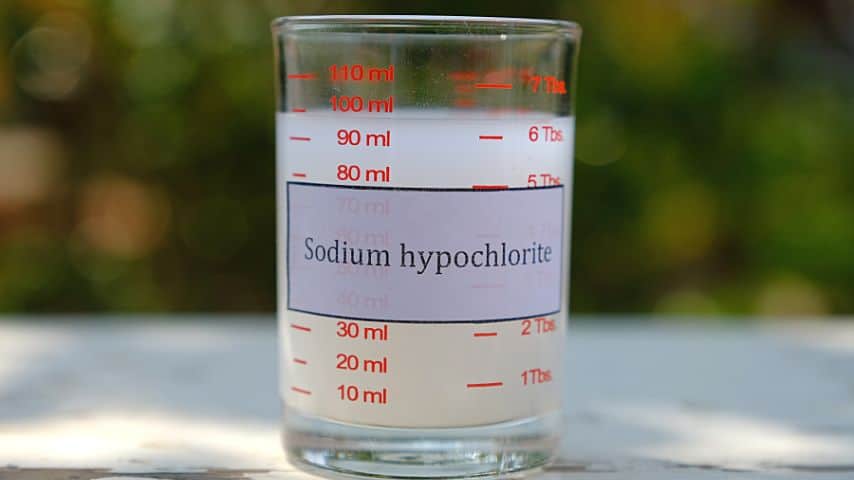 We get sodium hypochlorite by reacting sodium hydrochloride with chlorine.
It is generally called bleach and is not only an excellent antibacterial agent but antimicrobial as well.
Campers can use it for disinfecting various surfaces and equipment. You can also use sodium hypochlorite for disinfecting water storage gallons as well.
2. Sodium Percarbonate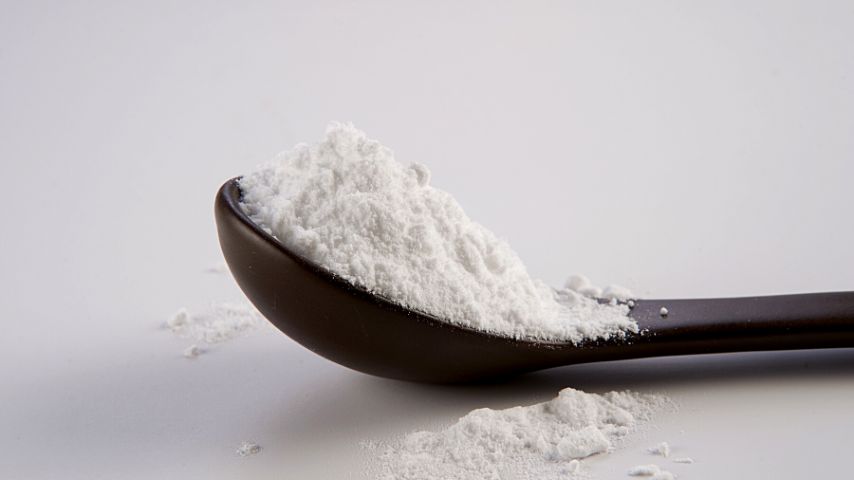 Sodium percarbonate, with NaHCO3 as its chemical formula, is known to many as baking soda.
Sodium percarbonate possesses much of the qualities of sodium hypochlorite.
It's used for cleaning the rusted camping items' surfaces. It is a potent antimicrobial that kills and prevents the growth of microorganisms.
3. Citric Acid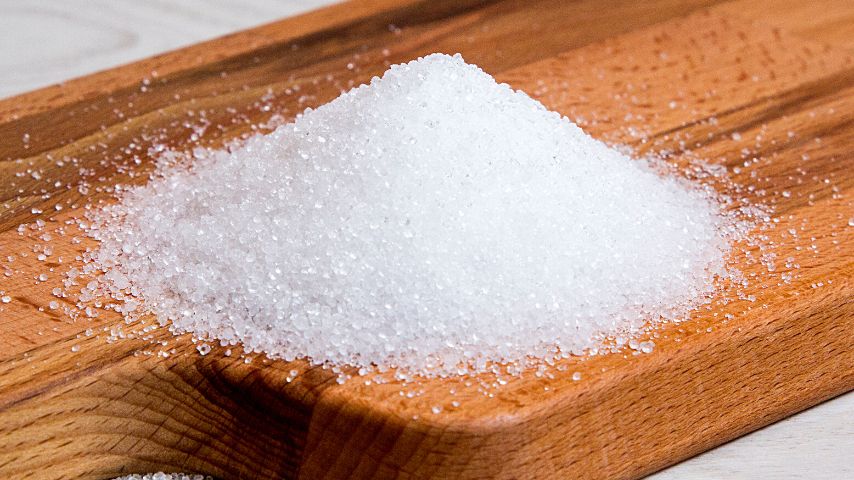 Citric acid is acidic and sour. It is used for preserving food for extended time periods.
On camping and hiking trips, people carry preserved food with them. Such food needs to be chemically preserved to retain its taste and quality.
Citric acid is a cheaper and easier method of preserving food for long trips and is readily available in the market.
4. Iodine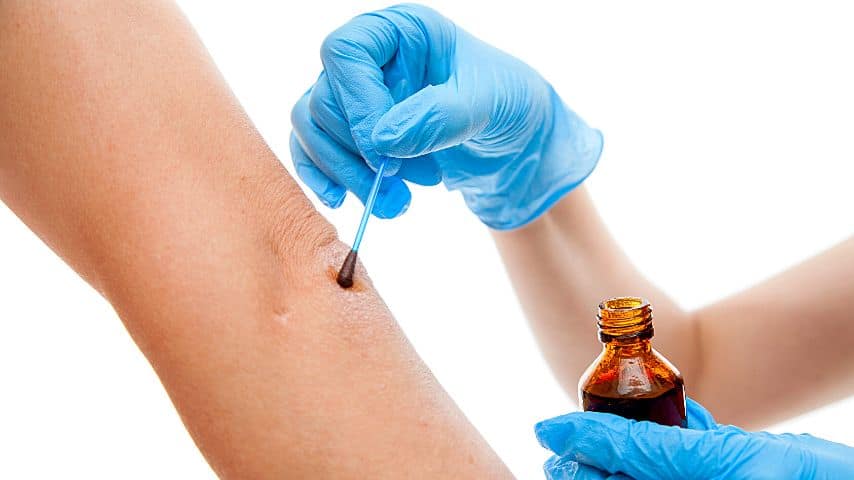 Iodine is a natural mineral found readily around us. It is a strong antibacterial agent and disinfectant.
Iodine's used as a hydrogen peroxide substitute for sterilizing wounds and scars.
It can disinfect injuries caused during hiking and climbing. It is cheaper and more portable as compared to hydrogen peroxide.
5. Lemon Juice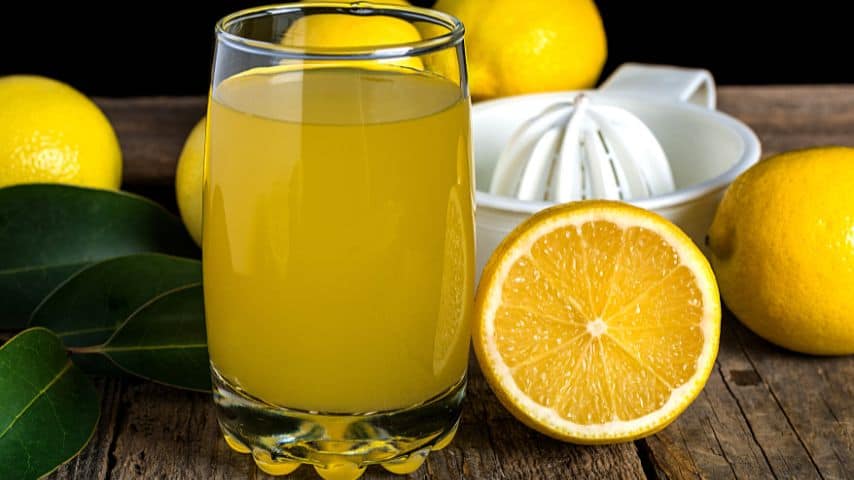 Lemon juice is yet another easily found, natural antibacterial item. It is tangy and sour in properties and has acidic reactive nature.
Lemon juice contains many bioactive compounds that make it a strong antibacterial and antiseptic agent.
It is a cheaper choice for carrying along in camping and hiking than hydrogen peroxide.
Not only that, it is less hazardous and provides risk-free application.
6. Rubbing Alcohol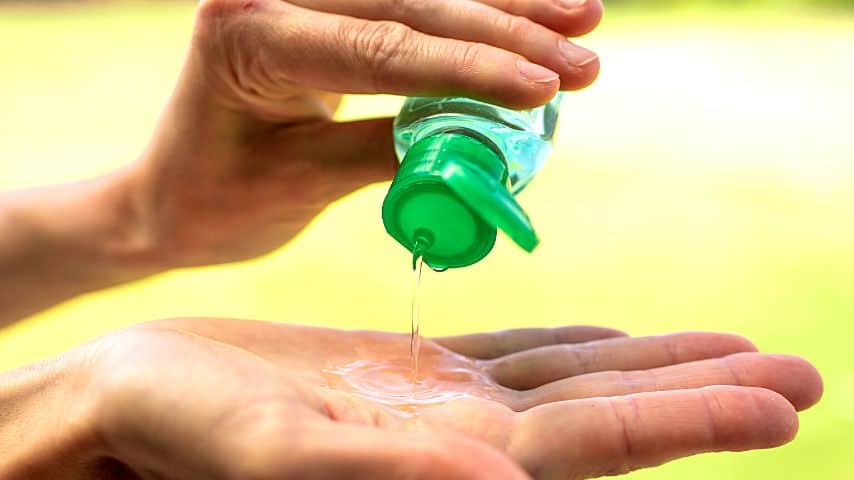 Rubbing alcohol is a powerful disinfectant. It is used for cleaning wounds and scars.
Its chemical properties are much similar to hydrogen peroxide.
Rubbing alcohol can also be used as an ignitor for cooking and lighting purposes.
7. Oils and Glycerin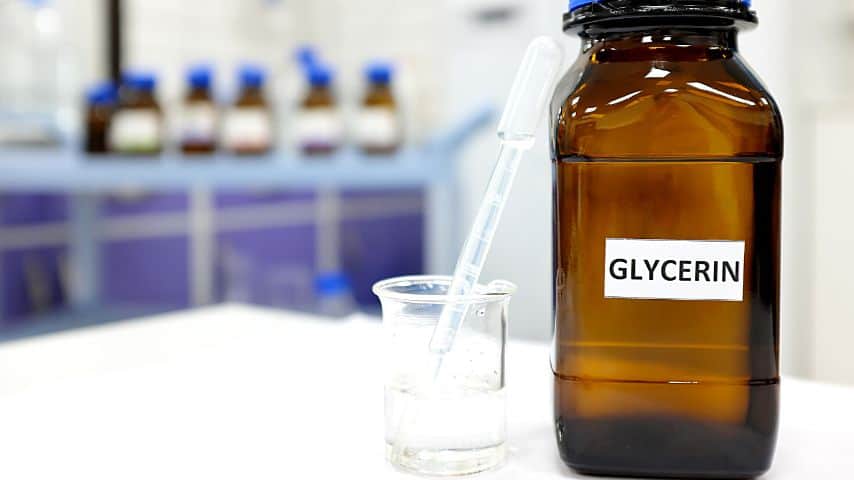 Chemical studies verify that certain oils and glycerin act as mild anti-bacterial and anti-microbial. It is proven to treat wounds as per FDA.
Several studies show that applying glycerin when having multiple wounds is beneficial.
It creates an antimicrobial environment for the wound and restricts bacterial growth.
It is also a very effective moisturizer. Its use decreases the level of dryness and irritation around the wound.
That is why I personally consider it a useful natural alternative to hydrogen peroxide.
8. Vinegar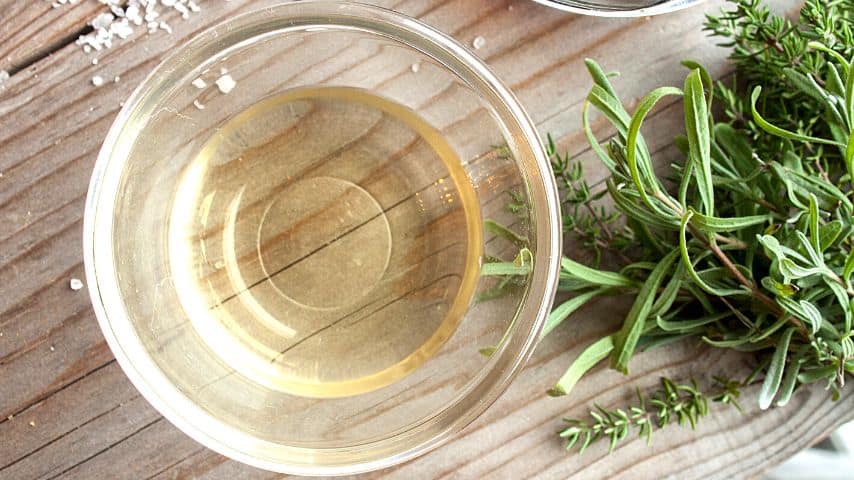 When considering outdoor activities, vinegar can be used for multiple reasons.
It acts as an antibacterial for cleaning tents or backpacks that have been packed away for a long time.
During camping, vinegar can help preserve food for extended periods. You can also use vinegar as a bug repellent.
9. Toothpaste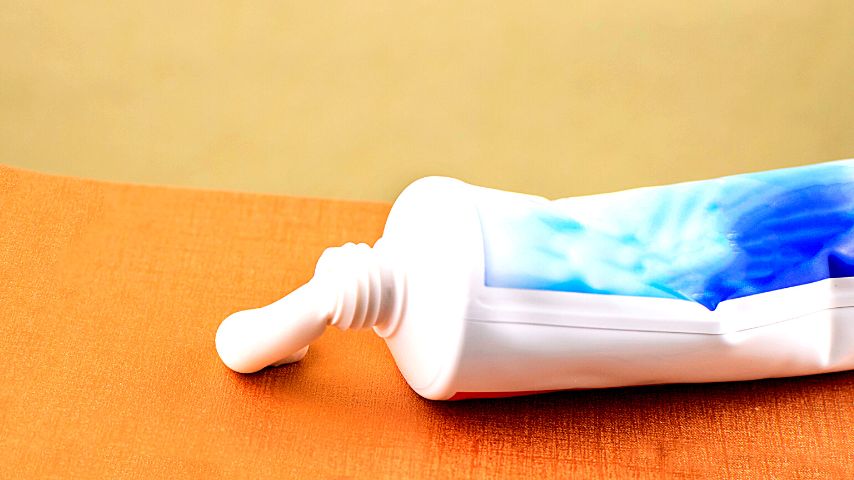 Surprisingly toothpaste also has several anti-bacterial and anti-microbial properties.
Toothpaste can be used outdoors to treat bug bites and even athlete's foot.
It is cheaper and readily available, so it can be an ideal alternative to hydrogen peroxide.
10. Chlorine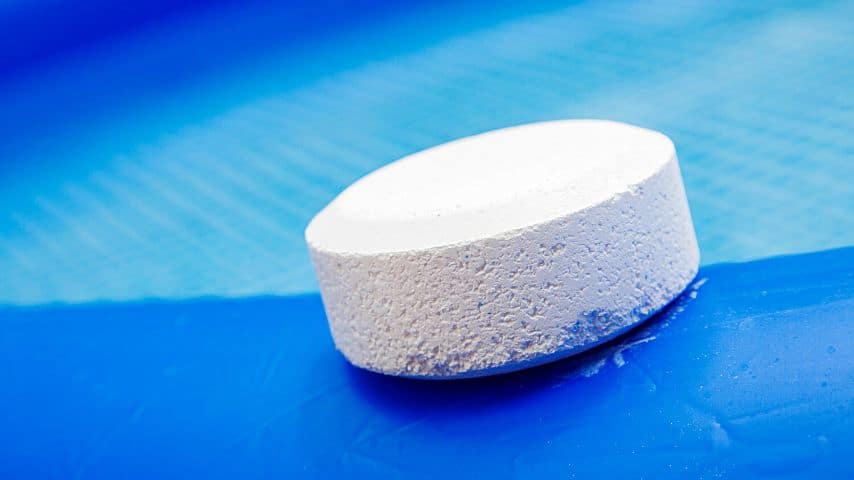 Chlorine is typically known as a disinfectant for the water that we drink. Usually, chlorine comes in tablet form.
These tablets are added to large water tanks and containers to keep the water bacteria-free.
Campers can carry it easily with them for sterilizing their drinking water.
Affordability is yet another factor that makes Chlorine a good alternative to hydrogen peroxide.
Frequently Asked Questions about the Best Alternatives to Hydrogen Peroxide
What is the best substitute for hydrogen peroxide at home?
The most readily and easily available substitute for hydrogen peroxide is vinegar and baking soda solution. It has the most similar properties to hydrogen peroxide. It is an easily accessible and less expensive item than hydrogen peroxide.
What is the best substitute for stains other than hydrogen peroxide?
The combination of hydrogen peroxide and chlorine results in sodium hypochlorite. The antibacterial and antimicrobial qualities of sodium hypochlorite work as the best stain remover and cleaning agent.
Are hydrogen peroxide and bleach similar?
Bleach and hydrogen peroxide possess similar chemical properties. That is why they can work as a substitute for cleaning and antiseptic uses.
What happens to hydrogen peroxide in sunlight?
The UV rays from the sun rapidly decompose hydrogen peroxide into water and oxygen.