If you spend time outdoors hiking or camping, you know the importance of having the right gear out in the elements.
When it comes to your bag or pack, what kind of material is best?
An argument could be made for durable cotton canvas or lightweight nylon — which is better?
While both canvas and nylon have distinct advantages, it may come down to the type of activities that you plan to do and your own personal preferences, too.
Canvas vs Nylon Bags
Canvas and nylon bags are both considered durable and strong — but canvas is stronger. Canvas can be repaired with needle and thread, while nylon requires patching. Nylon is lighter and more resilient to the elements. Canvas is better for camping backpacks, while nylon is best for hiking bags.
Which bag makes more sense for you, canvas or nylon? Continue reading and learn more about both!
Hiking and Camping Bags
When shopping for durable backpacks and bags to use in the great outdoors (if you know when best to buy camping gear), it appears that most options are either cotton canvas or nylon, the latter which is often marketed and sold as Cordura, a heavy-duty nylon material used primarily in outdoor and foul weather gear.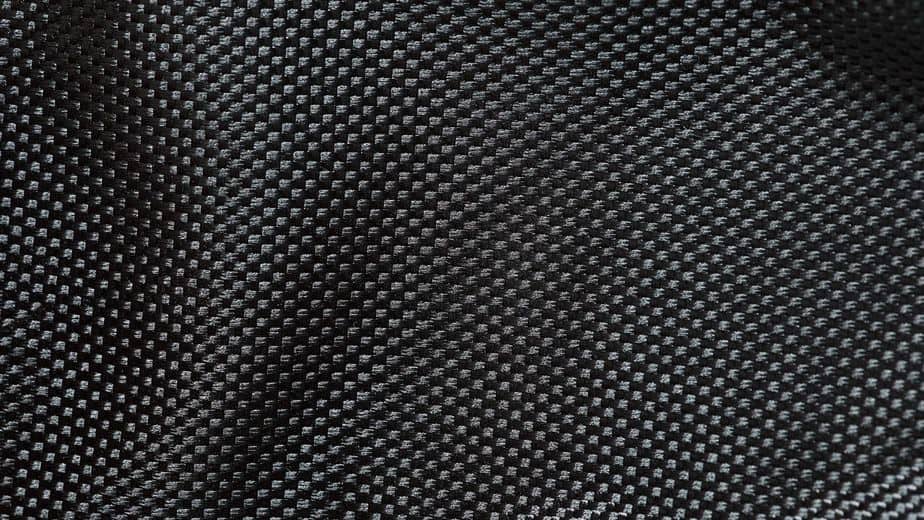 Canvas vs Nylon
So, which are you going to choose — canvas or nylon?
There are pros and cons of each, though, for hiking and outdoor recreation, both will work fine and effectively carry what you need.
Consider some distinctions that may make one better suited to you than the other.
Canvas
If you are looking for a heavy-duty outdoor bag, cotton canvas is a good choice.
While not inherently waterproof, it is sturdy and woven in such a way that water seems to roll away from it.
There is a reason why military packs, duffels, and bags are made from cotton canvas.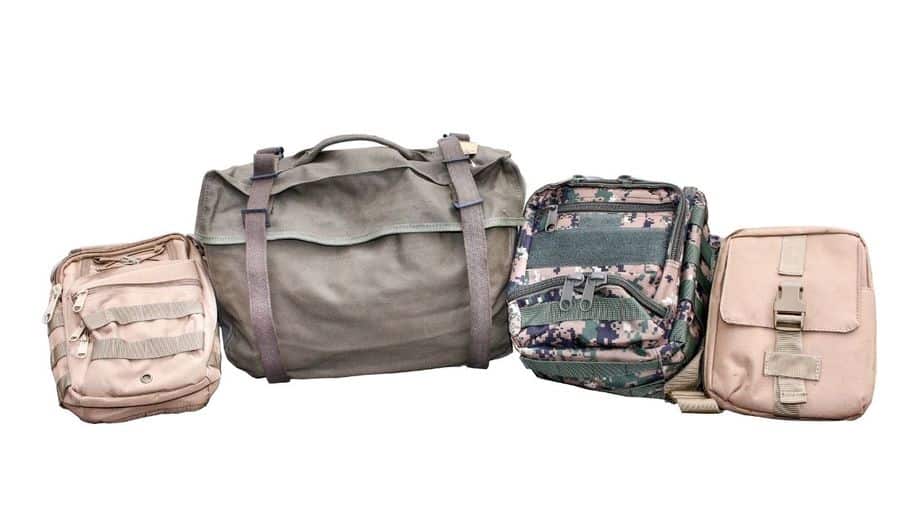 You can use canvas for a wide range of outdoor uses, including bags and packs. Plus, buyers have a lot of options regarding color, style, and features — like pockets — when shopping for a cotton canvas bag.
Nylon
Unlike cotton canvas, nylon is completely synthetic, made by turning petroleum into fibers.
Nylon is strong, yet lightweight so it makes an excellent hiking pack or bag. It is water-repellent and waterproof, so you can stay dry on the trail.
Nylon is a versatile fabric, used in everything from your camping tent to tires for your car!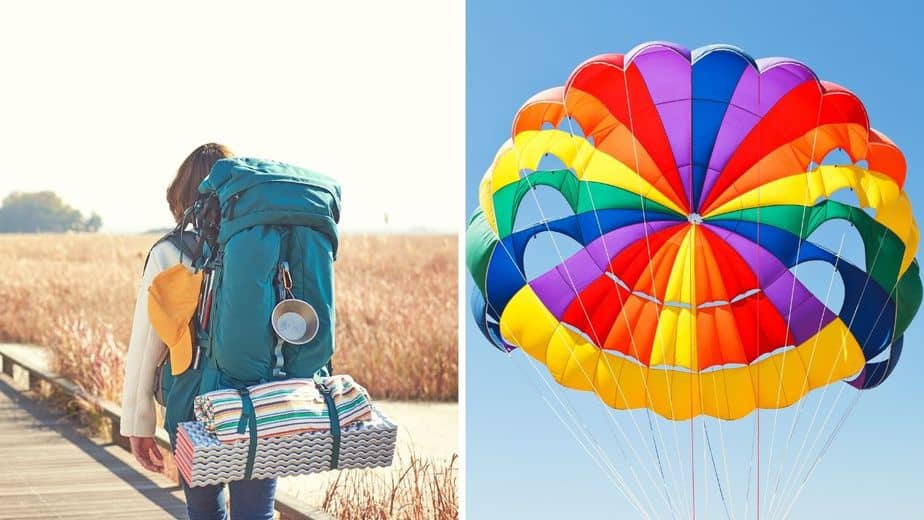 Ripcord nylon is particularly strong and resilient — similar to the material used in parachutes — and perfect for outdoor bags.
Other Bag Features
When you are going to be using your bag out in the elements, it is important that you have a few features to ensure its reliability.
Compartments and pockets are important in an outdoor bag to provide a place for all your essentials, that can be accessed in a snap.
A hood or flap to prevent water from getting inside your bag when hiking is key — otherwise, plan on all your stuff getting soaked on the trail.
Look for reflective trim and tape that will ensure you are seen when hiking after dark.
Ergonomic features like wide, padded straps and even weight distribution are important when buying a bag. Comfort is integral to an outdoor bag or pack.
Look for versatile bags that can carry and hold a lot of things, for many different occasions.
Make sure to buy outdoor gear — bags included — that come with a warranty. Also, good customer support can be a lifesaver.
It is easy to get wooed by low prices or a good deal when shopping for an outdoor bag.
Buy the right one, and it could last a lifetime, but buy the wrong one, and you will need to replace it in a season or two.
Do your homework before you shop. Read online reviews to determine how the brand you buy stacks up against others.
The feedback of customers can be quite insightful and telling.
Frequently Asked Questions about Canvas vs Nylon Bags
Are canvas or nylon tents better?
Tents made from both canvas and nylon are strong and durable. Many believe that canvas may be stronger and easier to repair when it comes to a tent.
How do nylon and canvas fabric differ?
When canvas is torn or ripped, the damage can grow and material may rip further. When nylon is ripped, the damage is prevented from tearing more due to the ripstop property in the fabric. Canvas also has a propensity to rot if not maintained.
What is the best bag to use for camping?
Experts in the industry recommend a bag that is highly versatile, like a duffel bag or a duffel/backpack combination. These hold odd-shaped and bulky gear, but also fold down to be easy to tote when not in use.
Is nylon or cotton better for backpacks?
When it comes to backpacks, many outdoor enthusiasts prefer ripstop nylon. This fabric is waterproof and resilient, without the tendency to tear when punctured or damaged as other fabrics do.
Are cotton canvas bags waterproof?
Cotton canvas is often found blended with other synthetic components to give it more resilience to water. Heavy-duty cotton canvas tends to repel water, due to its texture but is not necessarily waterproof.
Conclusion About Canvas vs Nylon Bags
So, which are you going to go with — canvas or nylon?
If you are strictly buying a bag to take hiking during camping trips, consider how often, what you plan to carry, and how much you want to spend when shopping.
This may help to pinpoint the perfect bag and best choice for you.
Cotton or nylon? Both will work for a high-quality outdoor bag — which will you choose?