There are few things better than going out on a hiking trail with my animal best friend, a Siberian husky I named Luna.
I'm lucky since there are a few awesome hiking trails close to where I live that are dog-friendly, but I know others are not as fortunate.
So I'll dive into the best hiking trails where dogs are allowed so you can go hike to your heart's content with your own Luna.
Which Hiking Trails Are Dog-Friendly?
There are many hiking trails to be found all over the United States that allow dogs to hike with you. Many of the state and national parks require that dogs be kept on a leash since there are wild animals and you need to keep your dog safe. National parks that allow dogs on hiking trails include the Acadia National Park, Glacier National Park, Rocky Mountain Park, Zion National Park, Olympic National Park, Petrified Forest National Park, and so many more. Specific dog-friendly trails where you and your dog can go hiking are located in the Phoenix Mountain Preserve in Arizona, Los Peñasquitos Canyon Preserve in California, Ira Springs Trailhead in Washington, Osprey Trail in Florida, Grays and Torreys in Colorado, Lovers Leap Trail in South Dakota, Devils Canyon Scenic Area Trail and Bushwhack in Arkansas, and lots more in every state of the U.S.
The 7 Best Dog-Friendly Hiking Trails
Here's a list of the best hiking trails where I can go hike with my dog:
Trail 1: Phoenix Mountain Preserve, Arizona
For easy beginner-friendly hikes, whether you are the hiking newbie or Fido is, there are plenty of these trails in the Phoenix Mountain Preserve. Most of these hikes are about 3 miles and the Preserve is open all year.
I keep my dog on a leash as there are rattlesnakes. There is only one trail I can't take Luna on and that is the Summit Trail.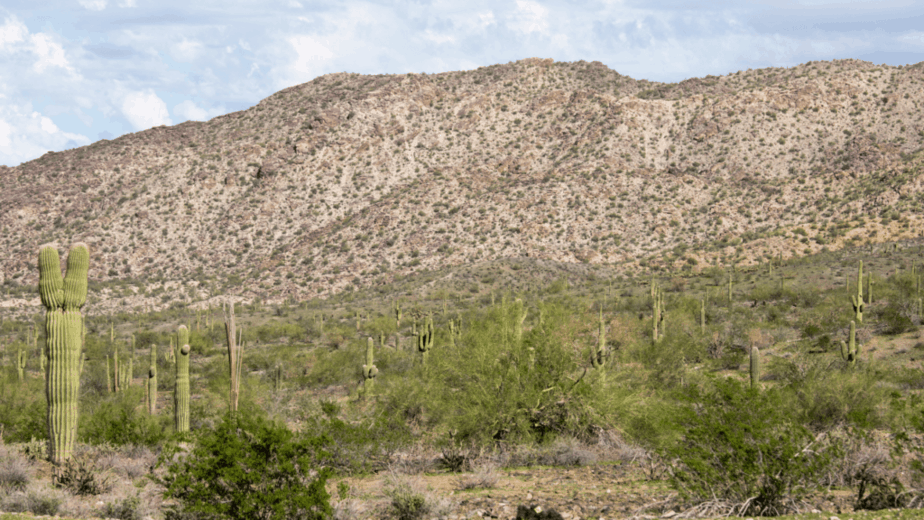 Trail 2: Los Peñasquitos Canyon Preserve, California
Located in north San Diego, Luna and I love this urban park trail when we visit southern California. On the 7.3-mile loop that is rated as easy, we usually see the waterfall, mule deer, raccoons, Pacific tree frogs, egrets, and blue herons.
I particularly enjoy hiking past the stream, freshwater marsh, and through the sycamore groves and forest of giant California live oaks.
According to park rules, dogs must be leashed.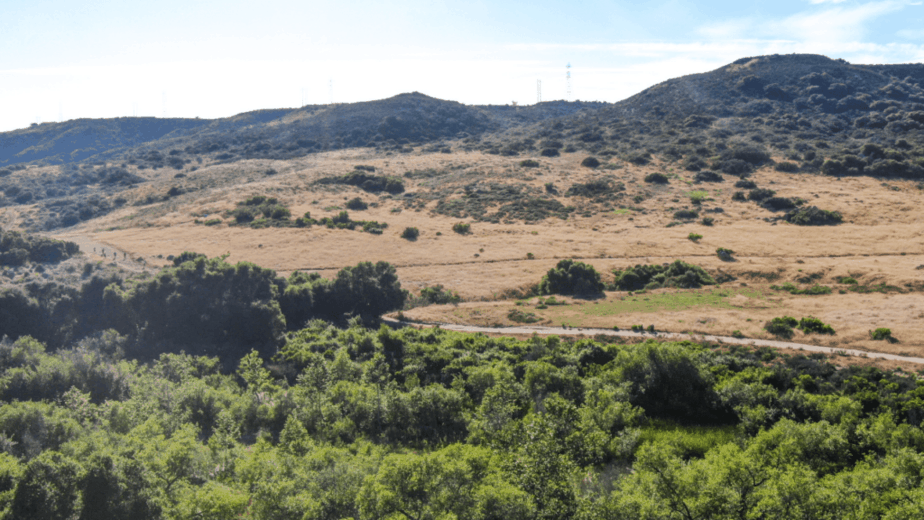 Trail 3: Ira Spring Trail to Mason Lake, Washington
For a moderate hike and a bit of a challenge, the Ira Spring Trailhead is 6.5 miles, out and back. Luna and I love this mountain hike escape where we can enjoy the amazing views of Mt Rainier from several spots on the trail.
Luna needs to be leashed on this dog-friendly hike, but she enjoys a refreshing swim in Mason Lake before we head back.
Trail 4: Osprey Trail, Florida
Whenever my family and I go to Florida on vacation, I take Luna for an easy 2.5 mile loop hike at Osprey Trailhead, which is in Honeymoon Island State Park.
The state park requires that all dogs be kept on a leash, so I do just that while Luna and I explore the shaded nature trail and white sand beaches.
When we're here, Luna and I try to catch sight of the osprey, the trail's namesake, and after an easy hike, which we sometimes do twice for just some more exercise, Luna enjoys frolicking in the waves at the designated dog beach.
Trail 5: Grays and Torreys, Colorado
This hike is definitely not a walk in the park as you and Fido will be hiking a 14er (as the Coloradans say), or a 14,000-foot peak twice.
You can hike up to Grays Peak, which is 14,278 feet in elevation and then across to Torreys Peak, which is 14,275 feet high in one day. It's a bit over 8 miles!
I've only attempted this hike once, and luckily, I was quite fit, as was Luna. For this hiking trail, I made sure to carry enough water, food, and safety gear, and I had to keep Luna leashed.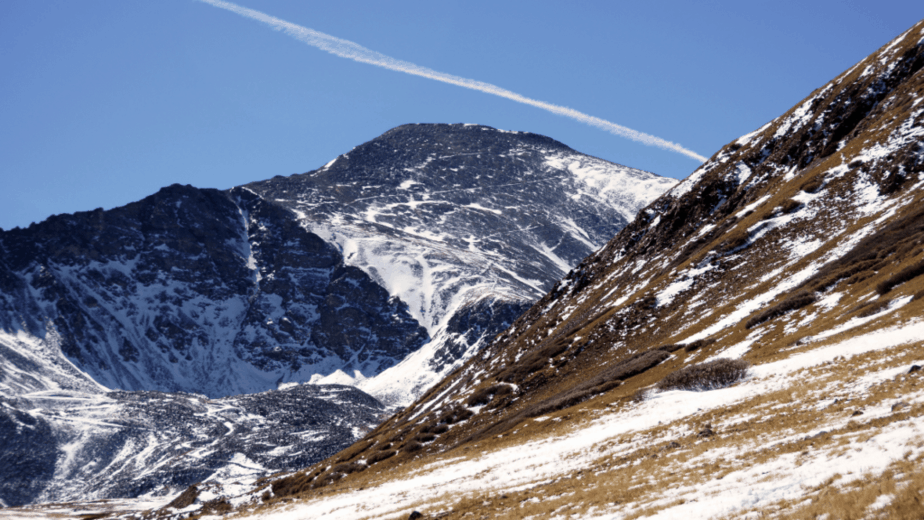 Trail 6: Lovers Leap Trail, South Dakota
For a moderate, 4-mile loop hiking trail, Luna and I really enjoyed hiking through the ponderosa and oak forest and just stopping to admire the stunning views of the area.
I need to keep my furry pal on at least a 10-foot leash for this hiking trail, but we can still explore the rock formations and hike up the steep slopes side by side.
When we hike this trail, Luna is eager to get to Galena Creek to cool off.
Trail 7: Devils Canyon Scenic Area Trail and Bushwhack, Arkansas
Located in the Ozark National Forest, the Devils Canyon Scenic Area Trail and Bushwhack is dog-friendly, open all year round, and a moderate 4.6-mile hike loop.
We're really fond of the waterfalls, grottos, forest, and rock formations. And we like to chase the bluest of blue butterflies that fly around.
Hiking Trail Where Dogs Are Allowed Frequently Asked Questions
Can you hike through the Appalachian Trail with a dog?
You can hike through the Appalachian Trail with your dog, except through the Great Smoky Mountains National Park in Tennessee and North Carolina, Baxter State Park in Maine, and the Trailside Museum and Wildlife Center in Bear Mountain State Park in New York. You also need to keep your dog on a leash on the 40% of the Trail that uses National Park Service-administered lands. Remember to bring food for your dog on the hike.
What is the best hiking dog?
There are quite a number of dog breeds that are specifically recommended since they make great hiking trail partners. The best hiking dog breeds are the Siberian husky, Rhodesian ridgeback, Weimaraner, vizsla, Dalmatian, Australian shepherd, golden retriever, Border collie, Bernese mountain dog, German shorthaired pointer, Australian cattle dog, Alaskan malamute, Jack Russell terrier, Labrador retriever, poodle, and Portuguese water dog.
Can I take my dog for a 10-mile hike?
There are some dogs that have the stamina to hike with you for 10 miles. However, it is best to hike 5-10 miles with your dog and see how they fare on shorter hiking distances before you hike further. Most dogs enjoy going hiking with you, and it is great mental and physical exercise for them.
The Final Hike
Taking your dog with you while you go out and explore various hiking trails in your area is an experience I can't fully describe. While hiking alone is great, taking your doggie bestie with you is even better. After all, dogs are a person's best friend for a reason.
Before you set out to hike with Fido, ensure the trail is dog-friendly and read up on the requirements. You may need to keep your dog on a leash for the entire hike. Be sure to take enough water and food for both you and your dog.
Happy hiking with your dog!