How Long Does it Take for Swimming to Tone Your Body? Swimming is a physical activity that positively impacts your overall fitness and health.
When you incorporate swimming into your routine daily, it can greatly benefit you. It also contributes significantly to stress relief and hence improves mental health.
Additionally, it allows you to burn calories and develop muscle mass over time.
However, if not done the right way, the physical exertion involved in swimming can harm you too.
Hence, it is crucial to employ the proper techniques while swimming to tone your body and lose weight.
How Long Does it Take for Swimming to Tone Your Body?
Consistent swimming 4-5 times per week can take 1-2 months to manifest in a toned body shape. But, the length of time varies on different persons. On average, in a 30-minute swim, a person weighing 175 lbs loses 302 calories, a value that progressively compounds as you swim consistently over time.
Top Tips for Swimming for Losing Weight through Swimming
If you want to shape your body through swimming, then the primary goal is to lose body fat and replace it with muscle.
Typically, a one-hour swimming session burns roughly 800 calories.
If you build a routine of swimming four times a week, you will lose three to four pounds in a month.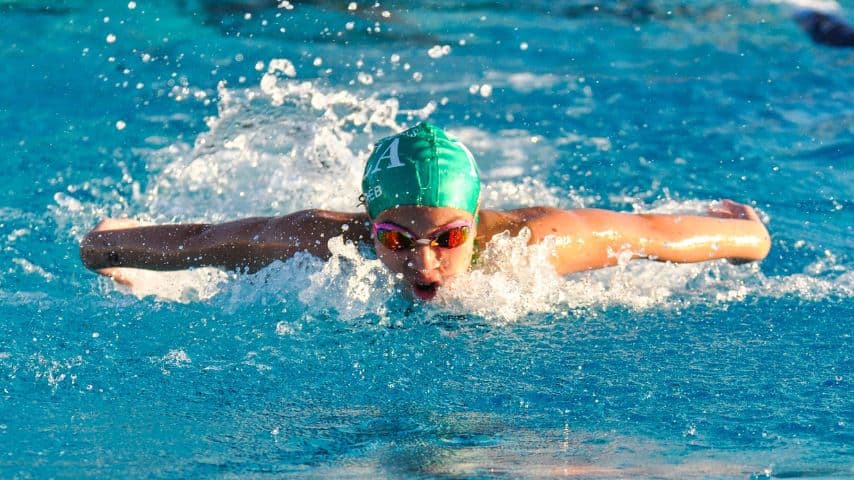 Woah! That was fast.
If you're willing to take a slower pace, try swimming for 30 minutes at a moderate speed four times weekly. In a month, you are bound to notice physical changes in your physique.
It is essential to factor in individuality here. Every person has a different body with specific needs, and the pace at which each person loses weight can vary.
Research proves that some people may lose more weight with the same amount of strenuous activity as others.
Swimming will, however, undoubtedly help you achieve healthy body weight over time.
When you plan on swimming to lose weight, have a look at these tips.
1. Swim Early Morning
According to research, the best time throughout the day to swim is early morning before having any breakfast.
When you wake up, and the first thing you do is go for a swim, it not only stimulates a sense of alertness but also drives your body into a fasted state.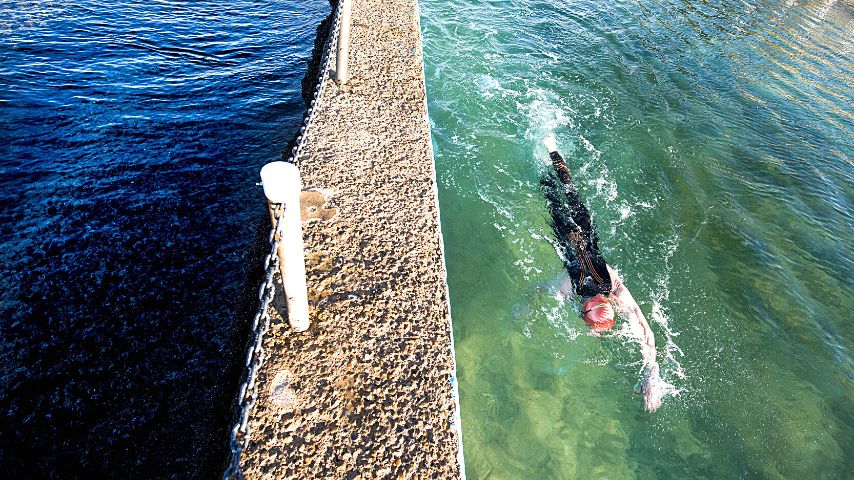 In turn, your body utilizes fat reserves to produce energy.
It can significantly elevate your body health when done consistently over a long period.
2. Go for an Intense Swim
The more drive and passion you have and the more intensity you channel in your swimming, the more significant rewards you will reap.
In the beginning, swimming will produce drastic results, and you will lose weight rapidly.
However, over time as your swimming skills improve, your heart rate remains sustained and does not significantly increase.
The simple solution is to swim faster and harder so your heart rate rises, and your body starts burning calories to produce extra energy.
It's best to wear a waterproof fitness tracker for better monitoring of your heart rate during swimming.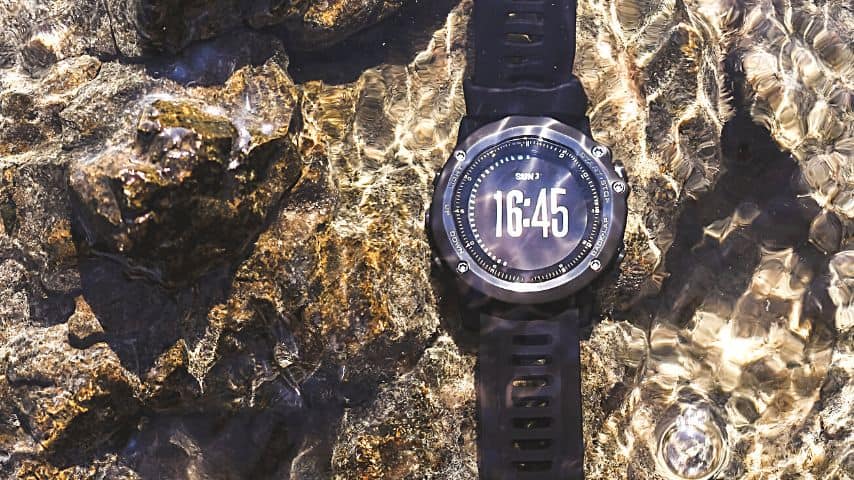 3. Get a Trainer
Without proper mentorship and training, it isn't easy to reap any, or if not, the full benefits from swimming.
You can opt to get a personal trainer for your swimming sessions every week or go to a swim class. Swim classes are a more feasible option and will also motivate you to give your hardest.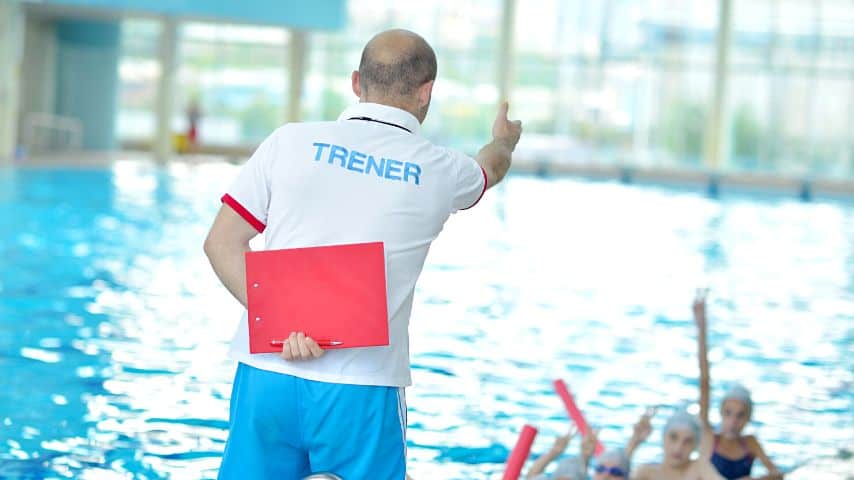 4. Alter your Swim Routine
It is crucial to switch up your swim routine after some time. If you continue to swim using the same technique, your body will hit a dead point.
To maximize results, try incorporating different swim workouts into your routine.
5. Adopt a Healthy Diet
Adopting a healthy diet is necessary if you are serious about losing weight. Sure, swimming is a full workout, but without a nutritious diet, you cannot effectively lose weight in a short time.
If you aim to lose only a few pounds, you will need to make slight adjustments to your eating routine. Replace fat intake with proteins, and take smaller portions of food.
Swimming involves physical exertion. Hence, it might make you hungrier than usual.
To stave off the hunger, resort to vegetables and protein shakes and stay away from snacking. Also, try to be constantly hydrated.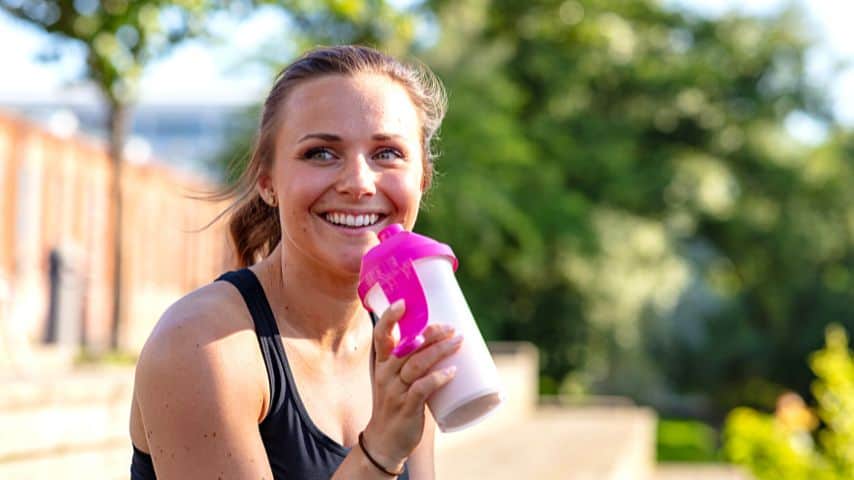 6. Go for a Swim Four Times Every Week
For long-term benefits, consistency is a must. Swimming once a week will not allow you to tone your body muscles.
Instead, it will be of great help to build a proper swimming routine.
Form a habit of going for a swim four times every week, and make sure to be consistent.
Like other cardiovascular exercises, maintaining a specific swimming frequency is essential for weight loss.
7. Make Use of Water Weights
If you want to get rid of body fat and shape your muscles, then a great way to do so would be to use water dumbbells to do bicep curls in between laps.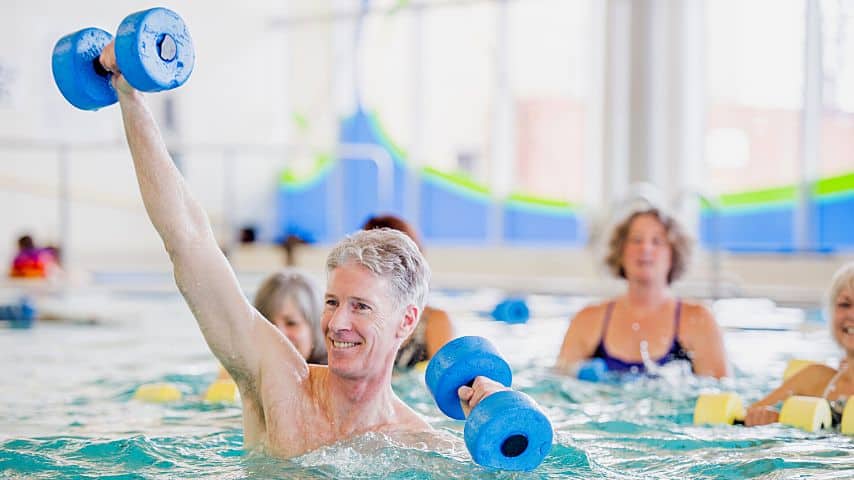 Since the water exerts a resistive force, the activity allows you to develop muscle endurance and strength.
Frequently Asked Questions about How Long It Takes for Swimming to Tone Your Body
How does swimming help lose belly fat?
Several swimming moves, including flutter and butterfly kicks, help engage core muscles, allowing you to lose belly fat. Over time, swimming enables you to improve muscular strength, as it gets rid of excessive fat.
Can swimming help you achieve your goal of changing your body shape?
Persistent swimming over a period of time does a great deal in changing your body shape. As you burn calories, your body replaces adipose tissue with muscle fibers. Typically, swimming contributes to a lean, broad-shouldered body with rigid muscles.
How much should I swim a week to tone up?
Ideally, swimming at least 4-5 times every week for a month is recommended before you start seeing any visibly apparent changes in your body shape. If you want your body to have a toned figure, you must make sure that you stick to a consistent swimming routine and do not skip any swimming sessions.