Hiking in California is not simply about putting on a pair of shorts, a vest, and some sneakers and hitting the trail.
Think about the sun, weather, and type of trail. Then, what to wear will be clearer.
What to Wear Hiking in California
When it is very hot in California, choose long, loose clothing that will be cool and protect you from the sun. In cold weather, choose warmer clothing, especially some kind of jacket. The most important item of your wardrobe, though, are your shoes: hiking boots or trail shoes.
From the Bottom Up
When you are considering what to wear hiking in California, you need to begin from the bottom up. Because hiking is about walking, then footwear is the most important element of your hiking wardrobe.
There are two options in choosing footwear: hiking boots and trail shoes.
Depending on what you aim to achieve in your hiking and where you choose to go will determine how you make the choice between the two.
Hiking boots have thick, broad soles and provide a stable base over just about any type of terrain. They can also handle abuse from rocks and uneven ground.
Because hiking boots come up higher than trail shoes, they provide support for your ankle.
Trail shoes are lighter than hiking boots, but not as much support overall. They are better suited to hiking trails that are not so rough and allow you to move faster.
Both hiking boots and trail shoes are available with waterproof skin, which is important to bear in mind if you are likely to be hiking in areas with a lot of water, or in the rainy season.
If you are hiking in the mountains in winter, then waterproof boots are essential.
From the Top Down
After sorting out what to wear on your feet when going hiking, then you should consider the other extreme: what to wear on your head.
Consider 2 issues when selecting your headgear: the sun and temperature.
If you are going hiking anywhere at all in any season, except for the mountains in winter, when it is very cold and possibly snowing, then you must wear a hat that will protect you from the sun.
Because you should be practical when hiking, this can be as simple as a baseball cap, or a cloth hat with a slight brim.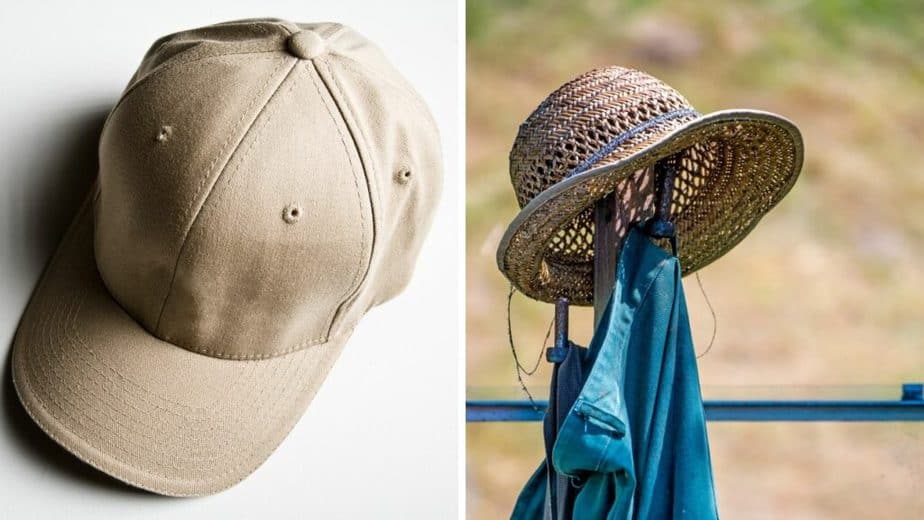 If you are hiking in very cold conditions, wearing a beanie would give you warmth. Try to choose a thermal hat, so that it really keeps the heat in.
The In-between
When you choose the rest of what to wear hiking in California, you need to consider where you are going, the time of year, and the nature of the trail.
Hiking in Summer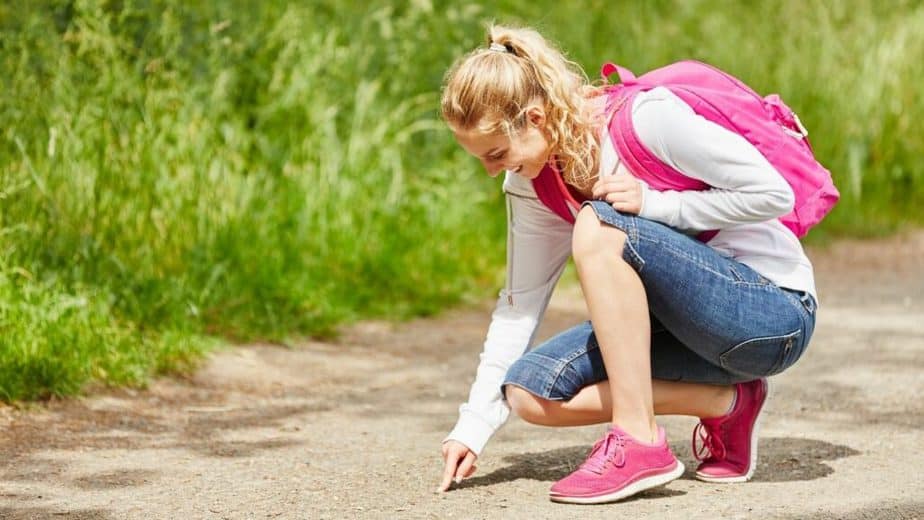 It may seem that the obvious options to wear for hiking in summer are shorts and a vest so that you will keep cool. Think about the amount of your skin that will be exposed to the sun, though.
This is not the most sensible clothing to wear if you want to avoid being sunburned.
Rather think about the '3 Ls': lighter, looser, longer. Choose long pants made of a light fabric that will be comfortable in the heat, but which will protect you from the sun.
Also opt for a shirt with long, loose sleeves, made of a light fabric.
If it is uncomfortably hot, then shorts and a vest/T-shirt may suit you better, but try to keep your hikes to the earlier morning or later afternoon. And apply lots of sunscreens.
In fact, one of the most important things to wear hiking in California is sunscreen.
Hiking in Winter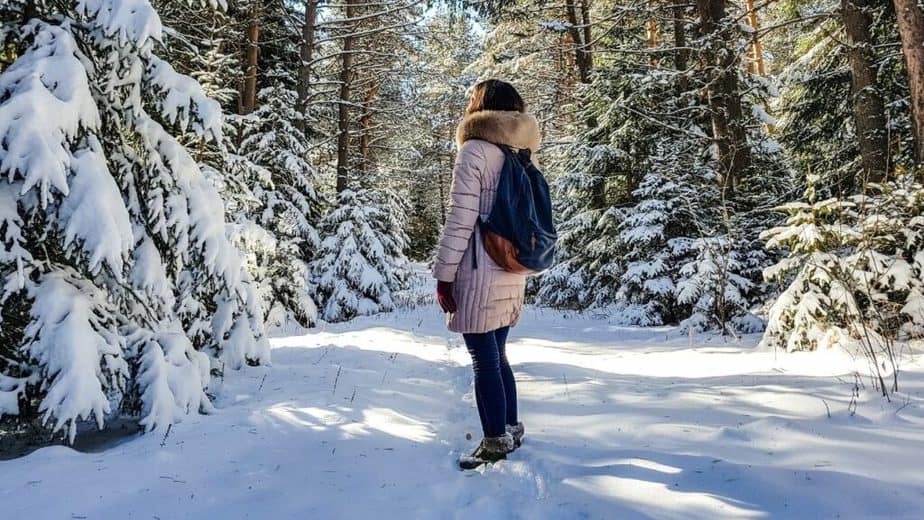 Hiking near the coast or in the lower-lying interior of California in winter still means sun, so keep this in mind when choosing what to wear.
At this time of year, wearing longer clothing will also be useful to keep a little warmer, especially when the weather is cooler.
You should also wear a hoodie or some kind of soft sweatshirt. Something like a softshell jacket can also be useful because it is light to carry and is warm when you need it.
It will also be useful in the foothills of the mountains.
If you are hiking higher up in the mountains, when the weather is freezing and it even snows, then you will need a thicker jacket that will combat the possibly icy temperatures.
It is also essential to remember any necessary equipment for icy, rocky, and snowy conditions, such as crampons and rope.
The Weather in California
California is known for its wonderful weather. California's coastal areas boast of a Mediterranean climate, with mild and wet winters yet dry and warm summers.
Inland, the climate is generally warmer, with hot, dry summers and cool yet wet winters. In the higher areas, the winters are snowy and cold with its summers generally warm.
The Best Times to Go Hiking in California
The best time to go hiking in California is generally in Autumn and Spring when the weather is milder.
If you are looking for a day hike, consider going in September-November, when the weather is warm and sunny, the trails are quieter than during summer and there is less rain.
You've got to keep watch for fires, though, as this is wildfire season.
If you are looking for a longer hike, then the best time is really July-August, when the weather is warm, there is not a lot of rain and you won't need specialized equipment to tackle snowy and icy conditions in the higher areas.
There is also less chance of fire.
Frequently Asked Questions about What to Wear Hiking in California
Is the weather in California suitable for hiking?
Just about the whole state of California has relatively mild weather that is perfect for hiking. The weather in the mountains is colder but is also suitable for hiking if you are prepared.
Do I need hiking boots to go hiking in California?
It's not always necessary to use hiking boots. You can also use trail shoes, but they do offer less protection than boots, if the conditions are rough.
Conclusion
Choosing what to wear hiking in California is a matter of understanding where, when, and why.
Where you are going in the state. What time of year have you chosen. Why you are hiking.
Putting these factors together will aid you in choosing the appropriate clothing, shoes, and hat.