Camping is a great way to get back to nature and spend quality time with your family. It's also an opportunity for you to teach your kids about the importance of being self-sufficient in the wilderness.
One of the most important things that you need when camping is firewood, but where do you find it? This blog post will give beginners some tips on locating firewood so they can have a good experience next time they go out!
Where to Buy Firewood for Camping
To buy firewood when camping you can first have a look at the campsite. Some campsites will have their own firewood to sell but you will also be able to find firewood from a local seller, local gas stations, Lowe's or Home Depot, or around your neighborhood. Firewood sold at campsites usually charges a premium and will be more expensive.
Where to Buy Firewood for Camping – 5 Best Sources
1. Buying Firewood From Your Local Seller
Campers can find firewood for sale from a local seller in their community. The wood is usually cheaper and the seller may have a better idea of what kind of wood you want.
If you know someone who sells firewood, it could be a good idea to ask them if they have any extra they would be willing to part with.
Local sellers can even give you better deals on bulk firewood if you want to stock up for the season. They might not be as reliable as regular retailers who get a consistent stock of firewood.
You can usually find sellers on Facebook Marketplace and the prices will vary depending on the seller.
Just make sure that you check your campsite ahead of time about their regulations for firewood. Some campsites don't allow the wood to be brought in from external sources.
Developing a relationship with your local wood seller is a good idea even if you don't buy off them consistently. Sometimes, the local seller will deliver the wood right to your front door.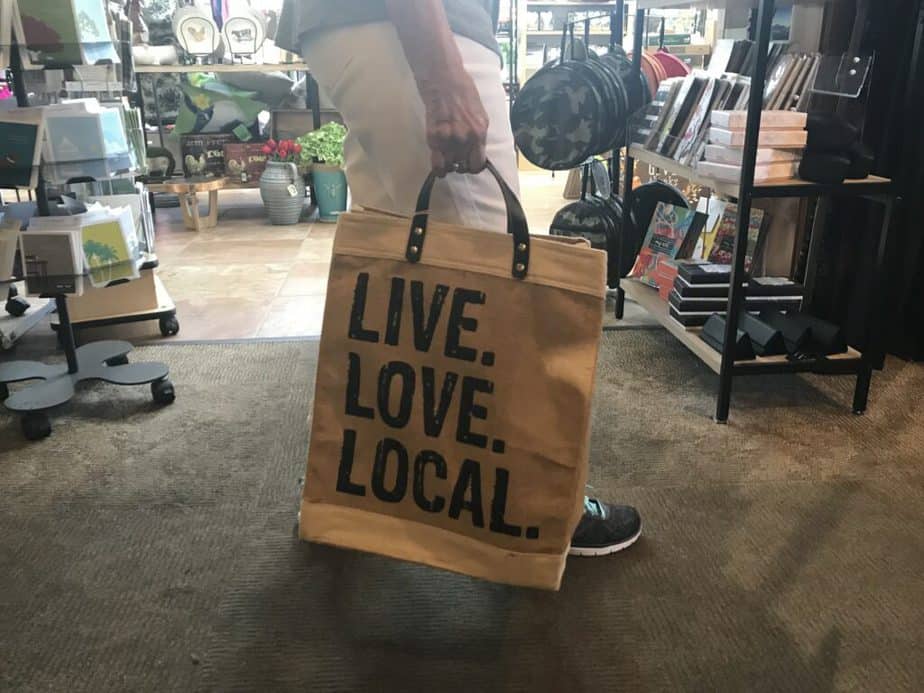 2. Buying Firewood From a Gas Station
Not all, but some gas stations will have bundles of firewood you can buy but usually, the price is more expensive than if you purchased it from a local seller.
If winter season is approaching, your gas stations will have firewood more readily available than if it was summertime.
Gas stations that are closer to a state park or campsite will also more likely have firewood all throughout the year instead of seasonally.
It's very convenient to purchase your firewood from the local gas station because chances are it's the closest option to your home other than getting it delivered by a local seller.
You might need to call up several different gas stations to price out their firewood to get the best deal. This is also a good practice to see if a gas station even has any firewood.
3. Purchasing Firewood From Lowe's or Home Depot
These two massive retailers almost always have some firewood ready to purchase. The price will usually be less expensive than at your local gas station, but more expensive than from a local seller.
The best part is you can almost always guarantee these places have firewood in stock all throughout the year. Just give the locations a call and ask an employee before heading out to the store.
You might have to make a bit of a trip if there isn't a Lowe's or Home Depot in your vicinity, but it might just be your best option to find some firewood before you head to the outdoors.
4. Getting Your Wood From a Campsite
Most bigger campsites have some firewood available for you to purchase when you get to the front office. These bundles are generally pretty expensive compared to the other options on this list.
The firewood is nothing but profit for the campsites because they usually get it from fallen limbs and trees around the grounds.
It doesn't hurt to support your local campsites and it helps them be able to get enough resources to keep the grounds looking great for visitors.
But, if you don't have a ton of money yourself it will probably be to your advantage to look elsewhere for some firewood.
Most campsites prohibit you from looking around your site for wood that is just lying around. The sites don't want to contribute to people taking wood from live trees just to fuel their fire.
When you're getting a bundle from your campsite keep in mind that not every site is going to treat a bundle as the same amount. Some places might give you 10 pieces for the same price another site gives you 6 pieces of wood.
Call up your campsite ahead of time and see if they allow outside firewood to be brought in because if they don't, you'll have to buy it directly from your campsite.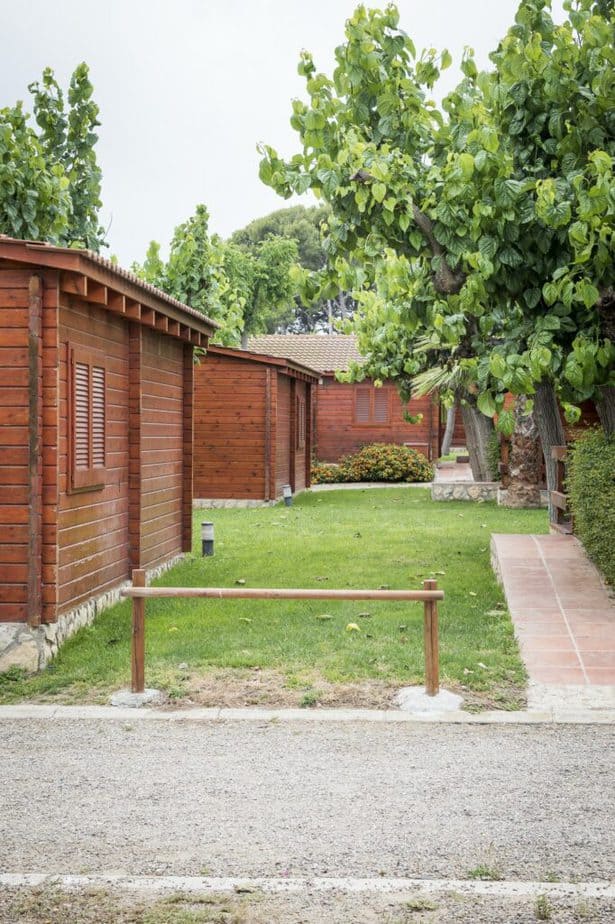 5. Finding Wood in Your Neighborhood
One of the cheapest ways you can find wood is by searching through your local neighborhood. Cruise down the streets and see if there is any fallen branches or trees that could be used for firewood.
If you help someone clean up a mess of wood in their yard, they will usually give you the firewood for free.
It's also a great way to meet your neighbors and get more familiar with your community.
If there is a lack of wood in your neighborhood, you could also check out the campers who leave while you are still at your site.
You'd be surprised at how many pieces of wood I find from campers who left early from their site. Even logs that are partially burned can still be used for your next fire.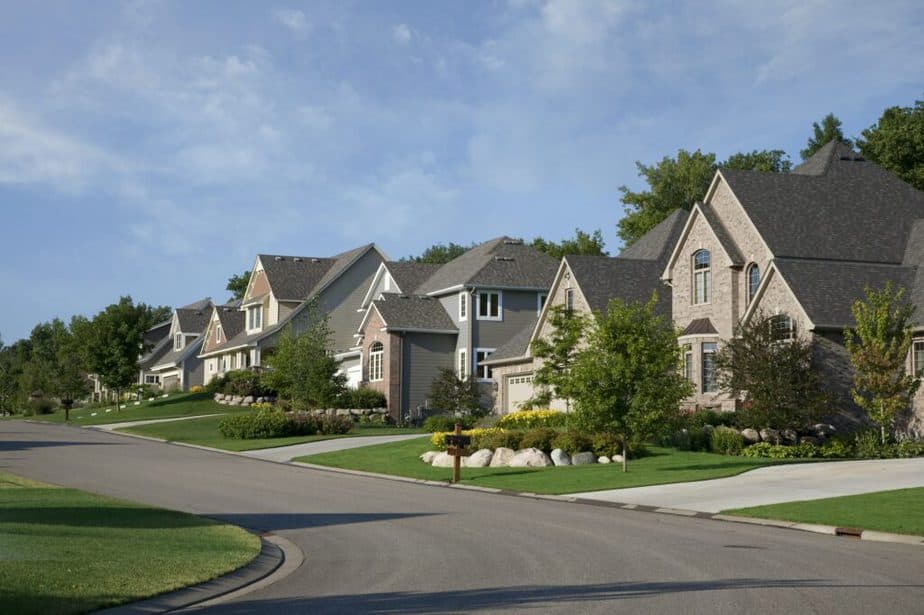 Frequently Asked Question About Buying Firewood For Camping
How much firewood should I bring on my trip?
Most campers burn a fire twice a day when camping, once in the morning and once at night. This is usually for meals, but at night campers will keep their fire going for longer. How much fire you bring will depend on your usage but the general rule is to bring one bundle for every 2 hours of fire. This should equate to about 4-6 pieces of wood per bundle.
How should I store firewood when camping?
The main consideration to make when storing firewood is to keep it away from as much moisture as possible. For this reason, you should not store firewood directly on the ground. Instead, place your wood on a garbage bag or on a bench where it can get air circulation and remain ready to burn.
Conclusion About Where to Buy Firewood for Camping
You can purchase firewood in a number of different places and who you get it from ultimately depends on the price you want to pay and how convenient it is.
Just check with your campsite ahead of time to make sure there aren't any specific regulations for the type of wood you can bring.