Appropriate clothing is necessary for specific outdoor activities, including camping, hunting, hiking, or kayaking in the rainy season.
If you intend to stay warm outdoors in the cold weather, you definitely need proper knowledge of heat-retaining clothing.
Finding clothing that continues to provide warmth when wet can be especially tricky.
In wet conditions, your body loses heat rapidly, as evaporation produces a cooling effect.
And hence, you need attire that can ward off the chilly winds and the dewy weather. Sounds impossible?
Well, in this guide, you'll find all you need to know about warm materials that will promise both warmth and maximum comfort in all conditions.
You will also learn about our opinion on layering clothing and whether or not it is essential.
Let's get into it.
Which Material Provides Warmth Even When Wet?
As water repellants, wool and fleece are ideal clothing materials for wet and cold conditions. They offer not only exceptional insulation but also promise great comfort. On its own, wool is slightly warmer than fleece; however, when layered together, they provide more incredible warmth when wet. They are best suited for outdoor activities like hiking or camping in cold, damp climates.
Types of Warm Materials Ideal for Wet Weather Conditions
There is a range of materials that perform exceptionally well in wet weather, ensuring absolute warmth and comfort.
Below, we will discuss the pros and cons of various materials in turn so that you understand which one suits your personal needs best.
Fleece
In most cases, fleece is synthetically made from polyester.
It shares common characteristics with wool and offers moderate to sound insulation.
Fleece is lightweight, breathable, easy to wash, and highly durable.
Since it dries fast, it can be used in dewy weather.
Its only shortcoming is that it is hardly wind-resistant and is not a tufty material that protects you from chilly winds.
Hence, it is best used as an insulating layer than outerwear.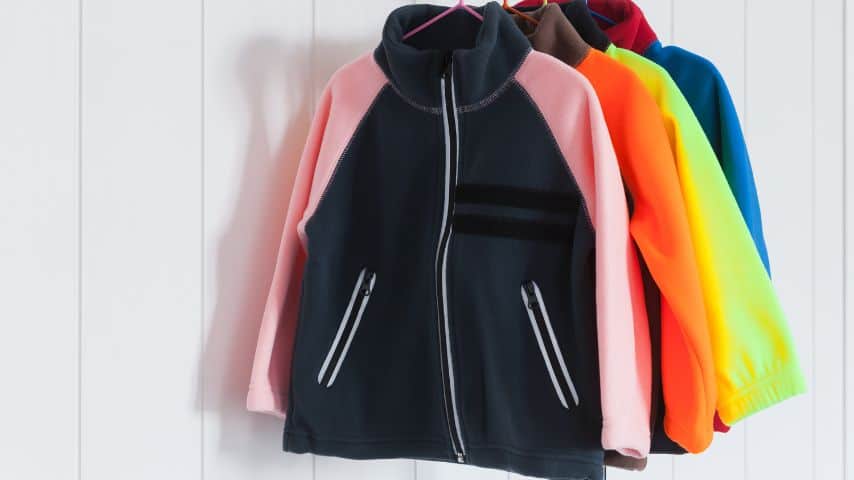 Down
Goose Down is known for its exceptional insulation properties.
It offers an incredible amount of warmth and can last for many years.
However, once wet, the material becomes useless.
It takes pretty long to dry out and should therefore be avoided in rainy conditions.
Moreover, it is also relatively expensive, so it's not a popular choice of clothing.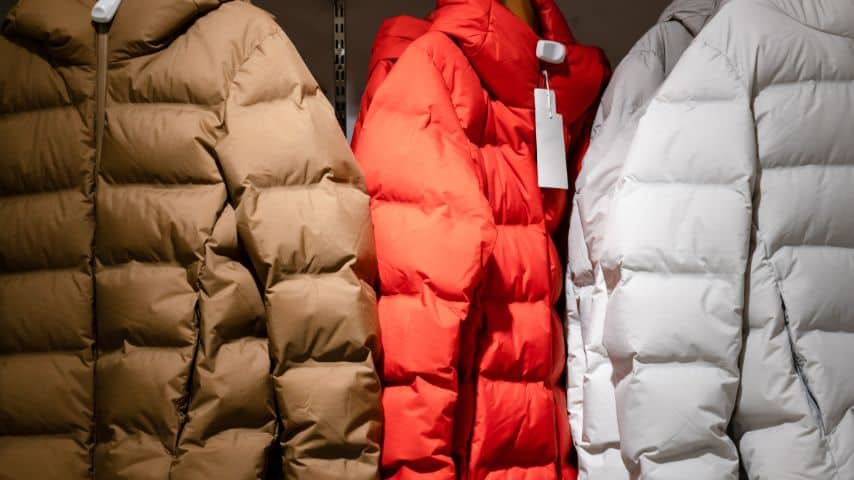 Polyester
Polyester is synthetically composed of woven strands of plastic.
Aa an insulator, it is well-suited to be used as a layering material in cold weather.
Polyester is also moderately water-repellent and wicks away moisture droplets instead of absorbing them. It is also incredibly durable and does not easily tear.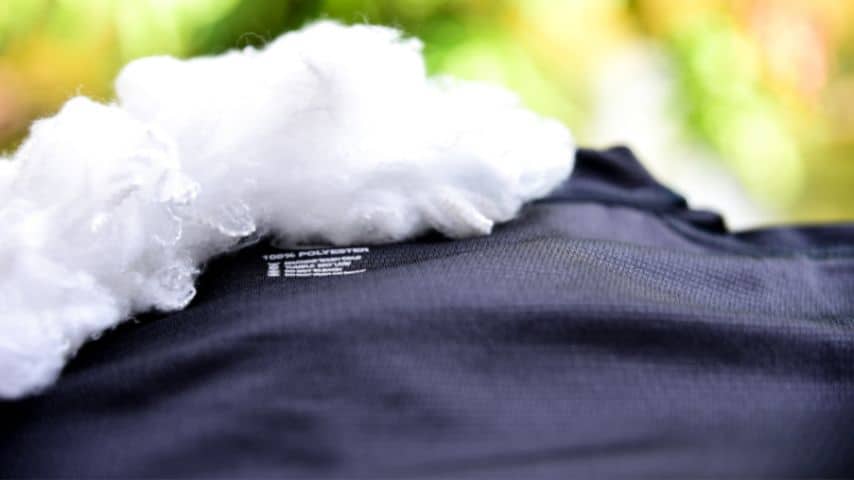 Wool
And, finally, to our best choice material for wet and cold conditions – wool.
Wool has many valuable properties that make it the ideal material for people when they need to go on camping trips in wet weather.
It is oiled to provide fantastic waterproof abilities and ensures warmth when tightly worn.
It has extraordinary wicking properties and is also highly durable, lasting for years on end, granted it's properly taken care of.
Coupled with polyester, wool provides sufficient warmth even in wet conditions.
Despite absorbing moisture, wool clothing will still allow you to remain warm.
Wool has a natural air-trapping tendency and traps warm instantly.
In turn, this allows it to provide excellent insulation.
For this very reason, it is used to make various types of clothing, including hats and socks.
It should be noted, however, that some wool clothing can be itchy.
Moreover, wool can take awfully long to dry when wet for very long periods.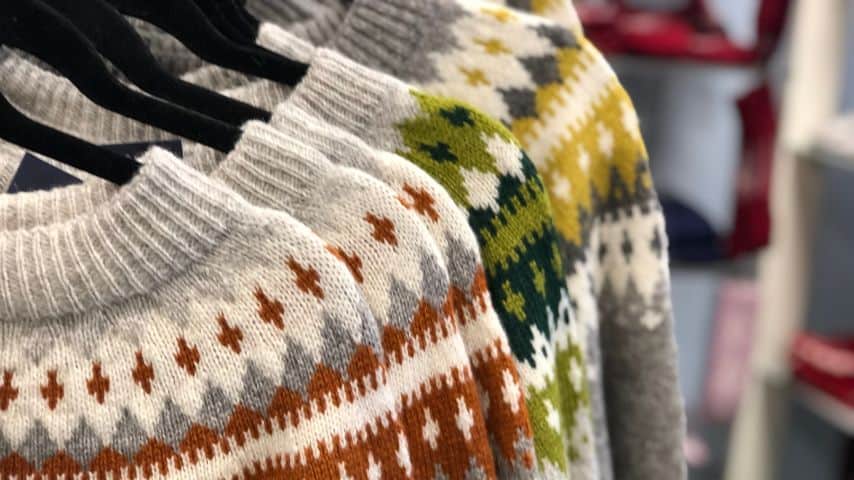 Significance of Layering
Layering offers one of the best ways of insulation in cold and wet conditions.
In general terms, layering refers to wearing multiple clothing items, in layers or on top of each other.
If you intend to stay warm in wet weather, layering is essential. One piece of clothing, even wool, is not enough to fight off the cold on its own.
It should ideally be paired with fleece or polyester clothing to provide you with more incredible warmth and comfort.
The ideal choice of clothing for most conditions is wool. It drives moisture away from the body, offers maximal comfort, provides warmth, and is also resistant to fire.
This allows it to provide safety to hunters and hikers outdoors in hazardous circumstances.
Hence, you can pick wool as your primary item of clothing, layer it with a polyester shirt and fleece jacket – and you're good to go!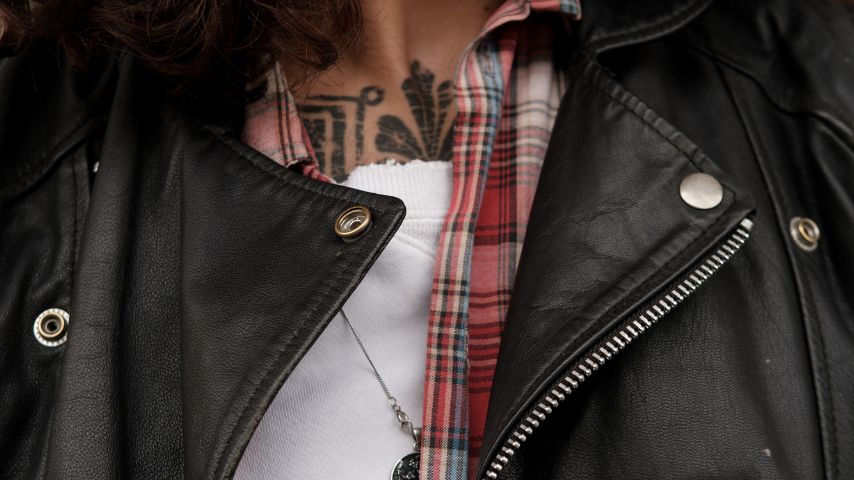 Best Waterproof Materials
Often, water-resistant and waterproof materials are confused.
While water-resistant materials are resistant to a specific moisture limit, waterproof materials act as a barrier to water.
An excellent example of a water-resistant material is wool.
It protects you from mild rain but will get highly wet during heavy rainfall. In such a scenario, waterproof jackets come in handy.
Waterproof outerwear is typically made of synthetic leather, a combination of polyester and nylon, polyester microfiber, or nylon taffeta.
These materials are used to make jackets and raincoats. Water-resistant materials like wool can be coated with lanolin to increase their water resistance further.
In general, boiled wool has enhanced water-resistant ability and is used to make hats and sweaters.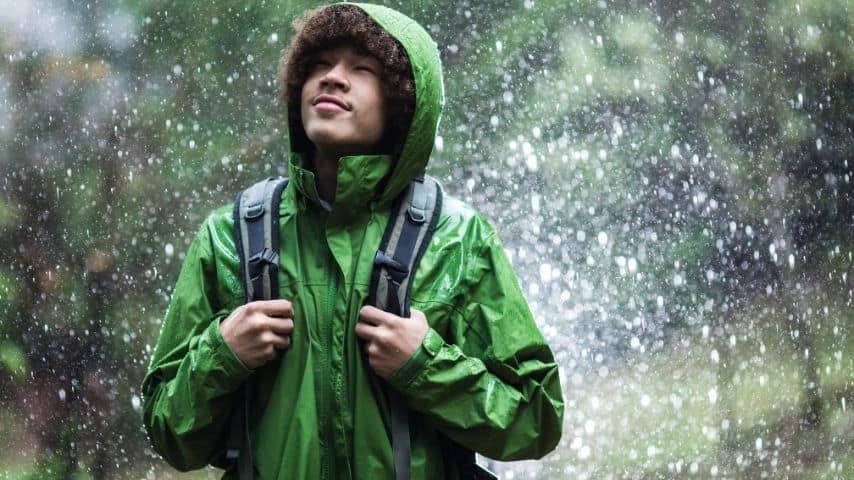 Frequently Asked Questions About Material Provides Warmth Even When Wet
Does cotton provide warmth in wet conditions?
Cotton does not retain its insulating properties when wet. As soon as cotton clothing gets wet, it will start losing heat rapidly, making you feel colder.
How does wet wool remain warm?
When wool clothing items get wet, water molecules get trapped between the wool's porous fibers. The hydrogen bonding between adjacent water molecules gets broken, which generates heat.
Is wool a better insulator than cotton?
When dry, both materials offer barely comparable warmth. However, wool fibers retain more air when wet and do not let the water soak the fabric. Hence, wool serves as a better insulator in wet conditions.
Is wool warmer than fleece?
Having natural insulation properties, wool is slightly warmer than fleece.
Hence, heavy winter coats in cold regions tend to be mostly made from wool than fleece.